👥 Only an account admin can make someone an HR admin.
HR admins are people in 15Five that can view and manage demographic attributes. To be an HR admin, you must first be an account admin.
In this article, you will learn...
---
Make someone an HR admin
Click on the Settings gear in the top, right-hand corner of your 15Five account.

Select 'People' from the dropdown menu. You'll land on the 'Manage people' page.
Use the search bar to look up the person you want to make an HR admin.
Click on the person's name to open their account settings.
Under the 'Permissions' header on the account settings page, check the box to the left of 'HR administrator'.
Click the Save button at the bottom of the screen to save your changes.
---
User experience for HR admins
HR admins see the ability to enable demographic attributes in company feature overview settings:

If demographic attributes are enabled, HR admins can see demographic attributes on user settings pages: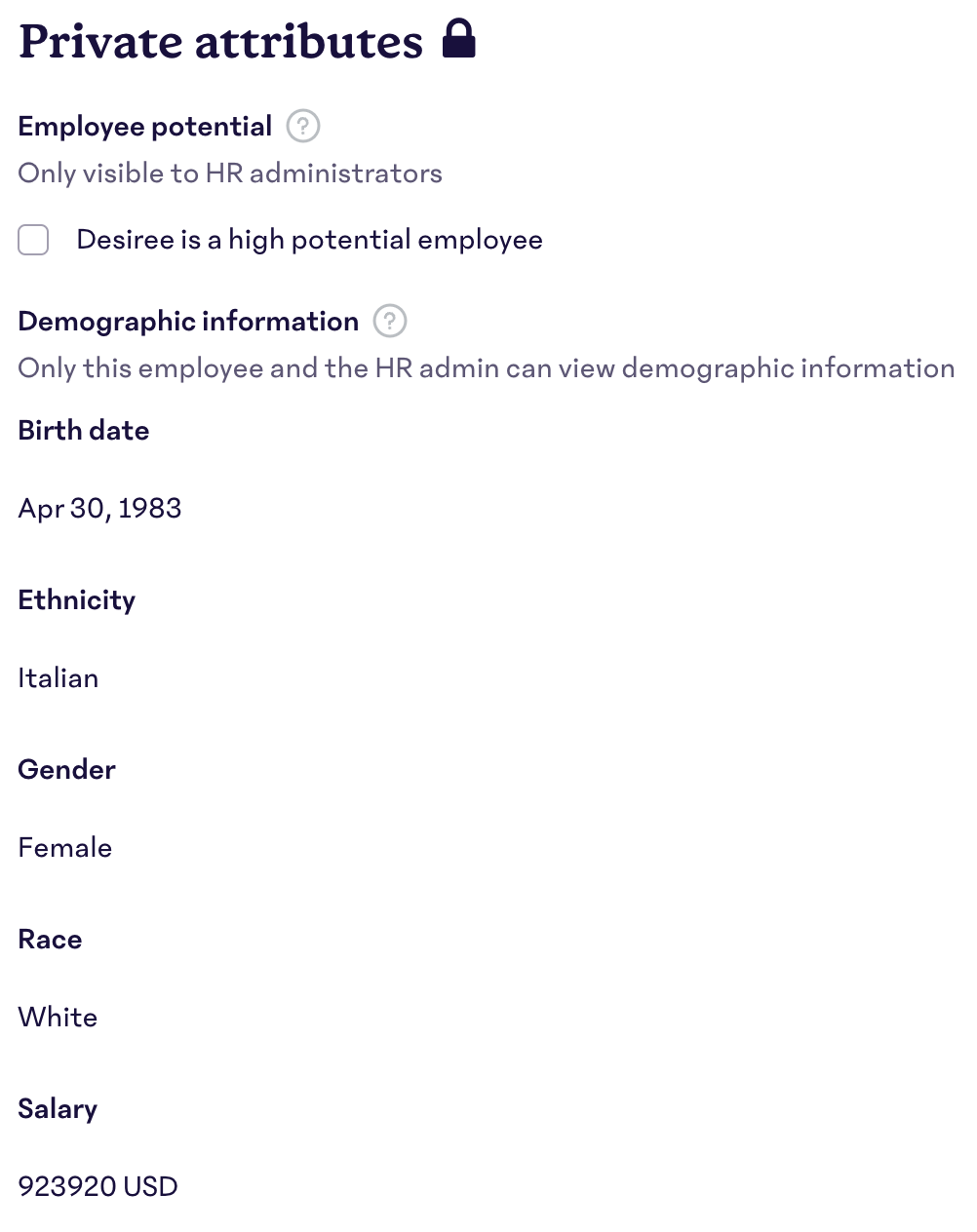 HR admins can filter the 'Submitted Check-ins' and 'Reviewed Check-ins' reports by demographic attribute: