We understand that org changes happen. When managers switch, it's easy to reflect these changes in your 15Five settings. 
If you changed teams, please contact your
company admin
to make this switch for you. 
NOTE: If the person you are trying to assign as a Reviewer does not appear in the drop-down, there is likely a reviewer loop restricting this change.  
1. Click on your profile picture up on your top right. 

2. Then select 'Manage people'. 

3. Filter by Reviewer, Group, or search for the reporter by name.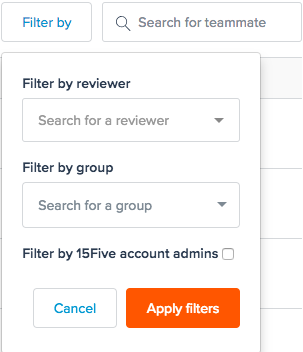 4. Select the user you want to change over to a new reviewer. 
5. Then click on 'Change reviewer'.