Allow High Fives to show company-wide or for specific groups
1. Click on 'Settings' from the left navigation.
2. Click on 'Features' to expand the feature settings.

3. Last, click on 'High Fives'.

4. Configure your High Fives settings by using the arrows to expand the drop-down menus.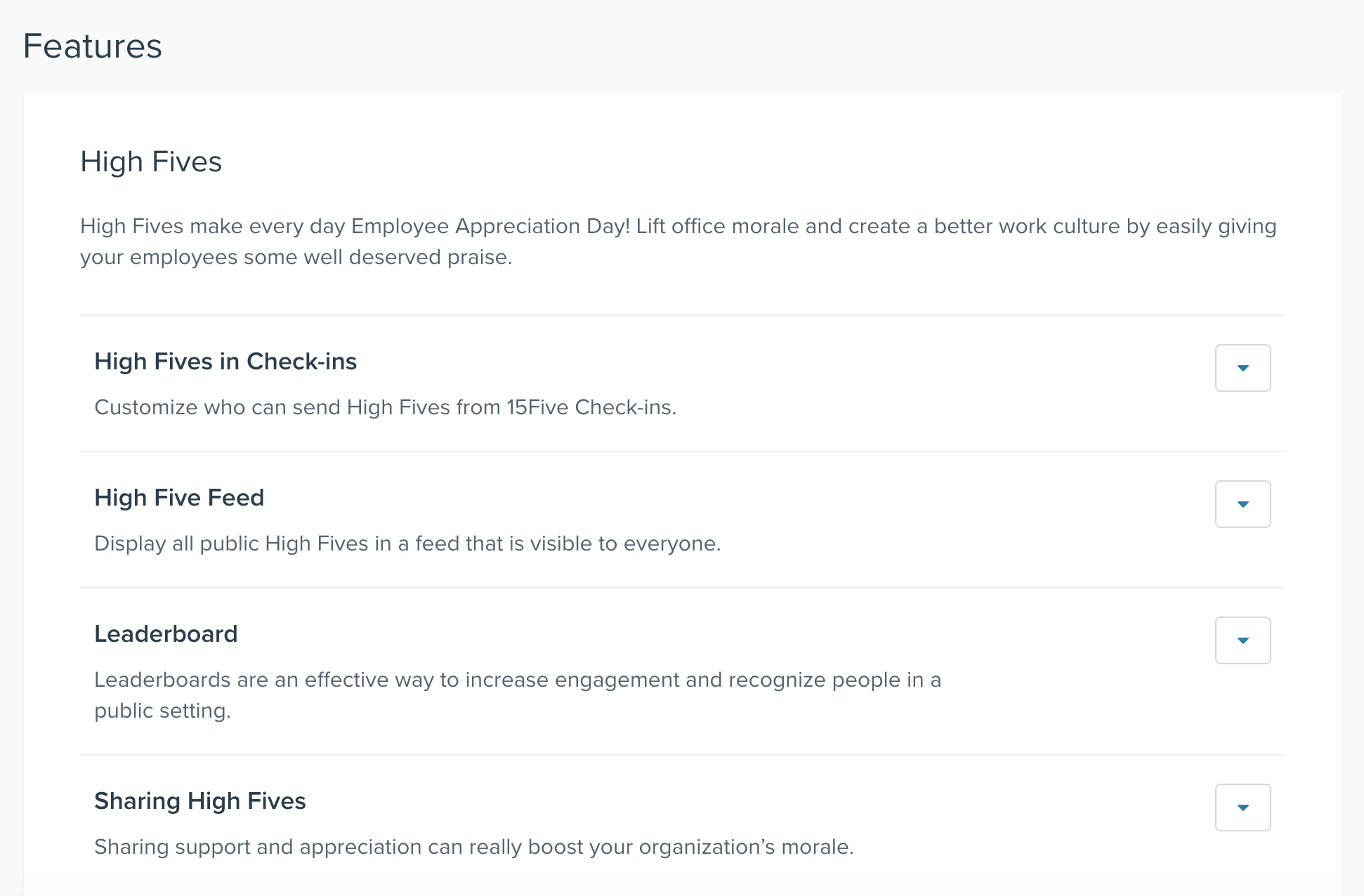 You can also give a High Five in Slack,
read more
on how you can get this setup.