Security audits monitors recent IP access to help identify suspicious activity or unauthorized sign in.
---
View login audits
1. Click on 'Settings' from the left navigation.
2. Click on 'Company' to expand the company settings.

3. Click on 'Security Audit'. You will see login events, group creations, bulk imports, and action events on your account.

4. To see all events for a particular person, click on their name. It will filter and show only that person's security audit events.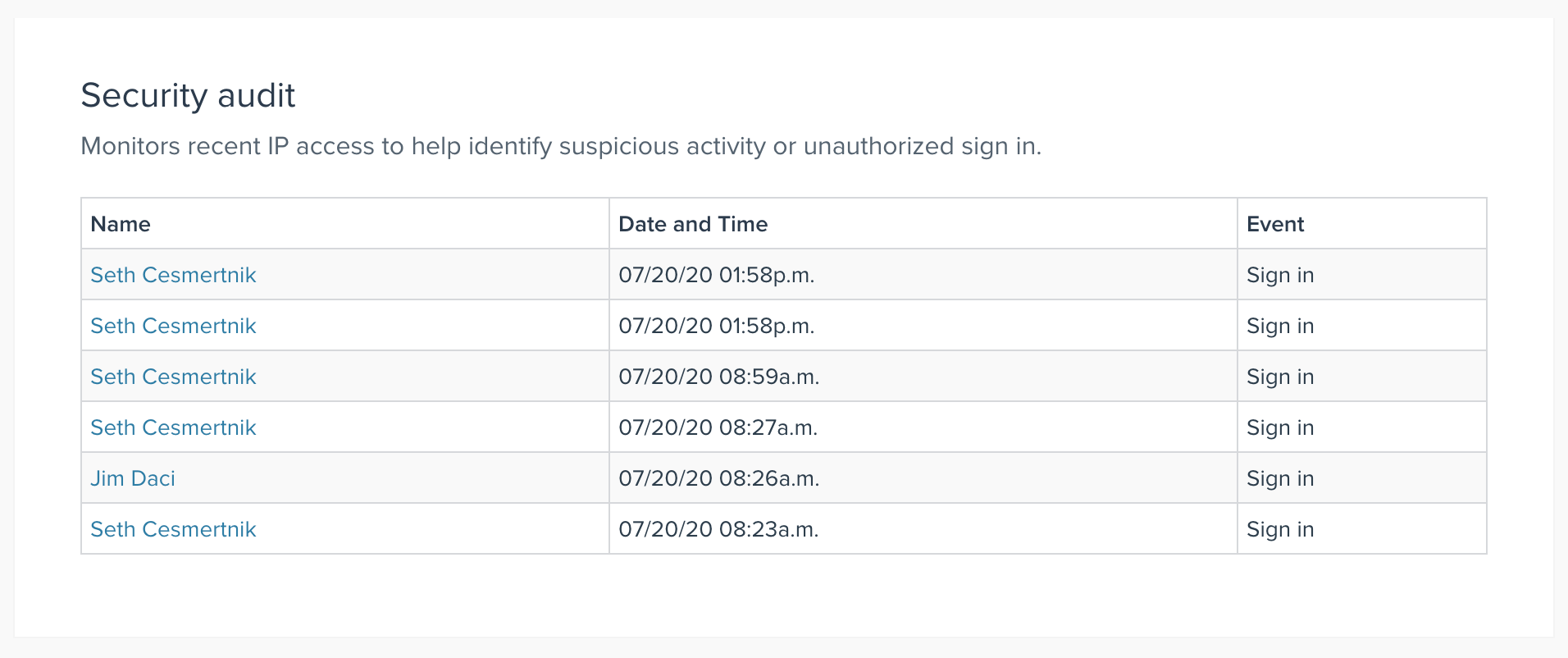 Note
Security audits are only visible to administrators on your account.