Our security audit tool monitors recent IP access to help identify suspicious activity or unauthorized sign-ins.
---
View the security audit
1. Click on the Settings menu at the upper right corner of your 15Five account.

2. Select Company settings from the dropdown menu.

3. Click 'Security Audit' in the top navigation bar.

4. You will see login events, changes made via SCIM, group creations, bulk imports, and action events for your company account. To see all events for a particular person, click on their name. It will filter and show only that person's security audit events.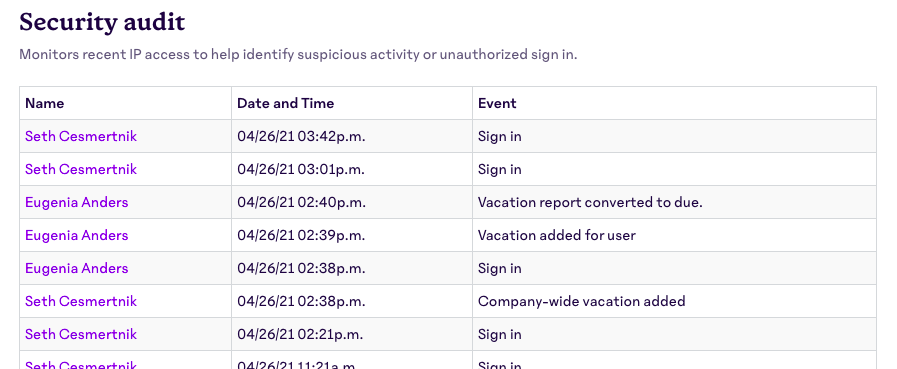 5. If you want to view enhanced security logging, add ?format=csv to the end of the URL:

A CSV or Excel file with additional logging will automatically download. Open it to see additional content for each security audit event.
Note
Security audits are only visible to account administrators.