Objectives should be flexible enough that you can freely adjust, revise, or even abandon what you're doing as your work evolves and your priorities change. As a result, key results are fully editable. You can update the progress of your key result, you can edit the text, you can change the owner of the key result, you can edit the metric type, and you can edit the start/target values.
Note
You must either be the owner of the objective, an account administrator, or have permission from the owner in order to edit. The owner of the key result cannot edit any text or metrics. Key result owners can only update the status of their key results. For more information on who can edit an objective, see this article.
---
Edit the text, type, or owner of a key result
1. Click on Objectives from the left navigation.

2. You will land on the 'All objectives' page.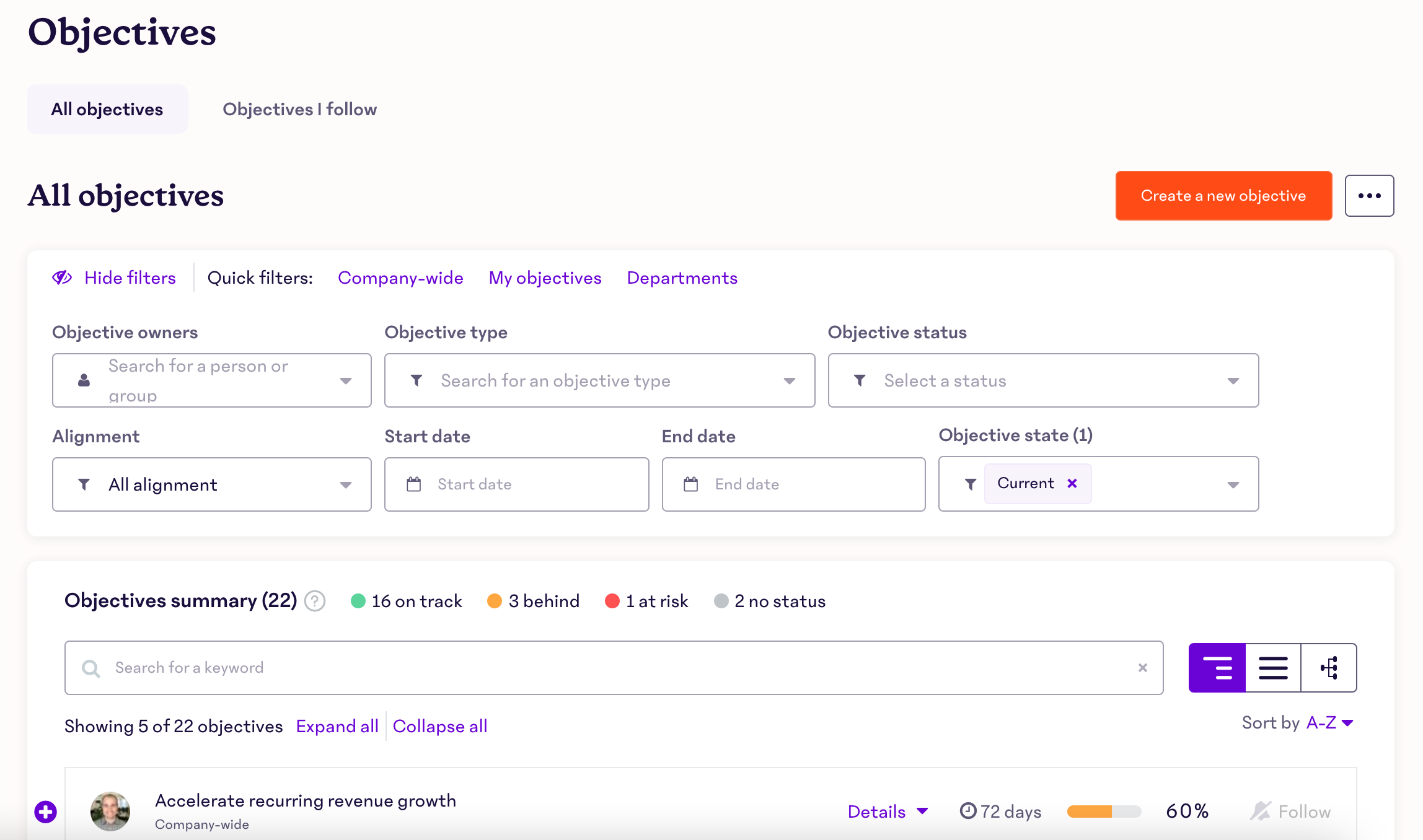 3. Find the Quick filters and click on My objectives. If you do not own the objective whose key result needs to be updated, use the filters to find the objective you're looking for.

4. Click on the objective you wish to edit.

5. Scroll down to the 'Key results' section and click on the ellipses ... and Edit key result to the right of the key result that needs to be edited.

Edit the owner
6. Click the grey arrow to the right of the current key result owner's name and a drop-down menu will appear.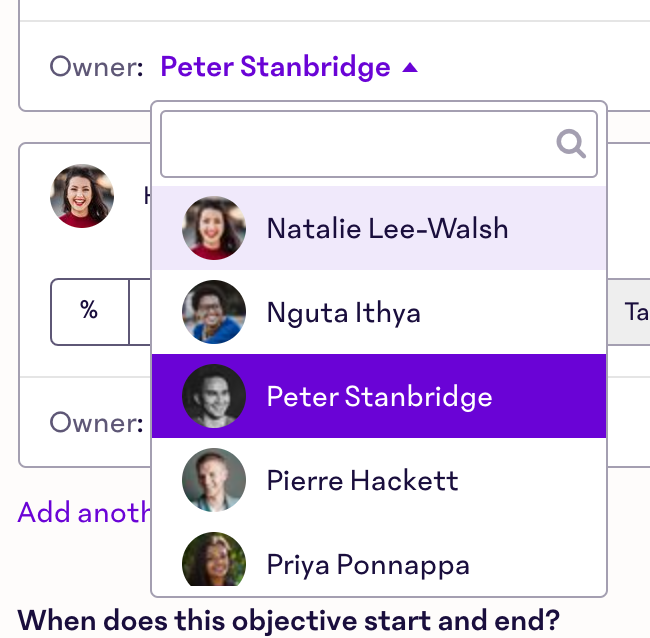 7. Search for the person's name who will take ownership of the key result and select.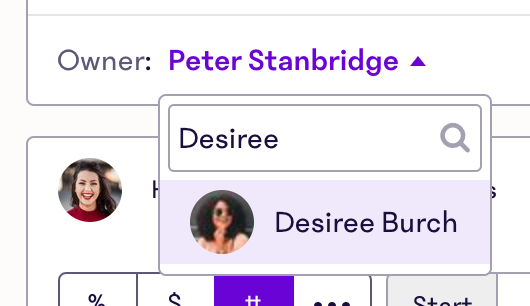 8. The key result will now show a new owner.

Edit the metric type and/or start/target values
9. After choosing the new metric type, you will see this alert. Click Got it to acknowledge that your target values and progress might need to be updated after switching the key result metric type.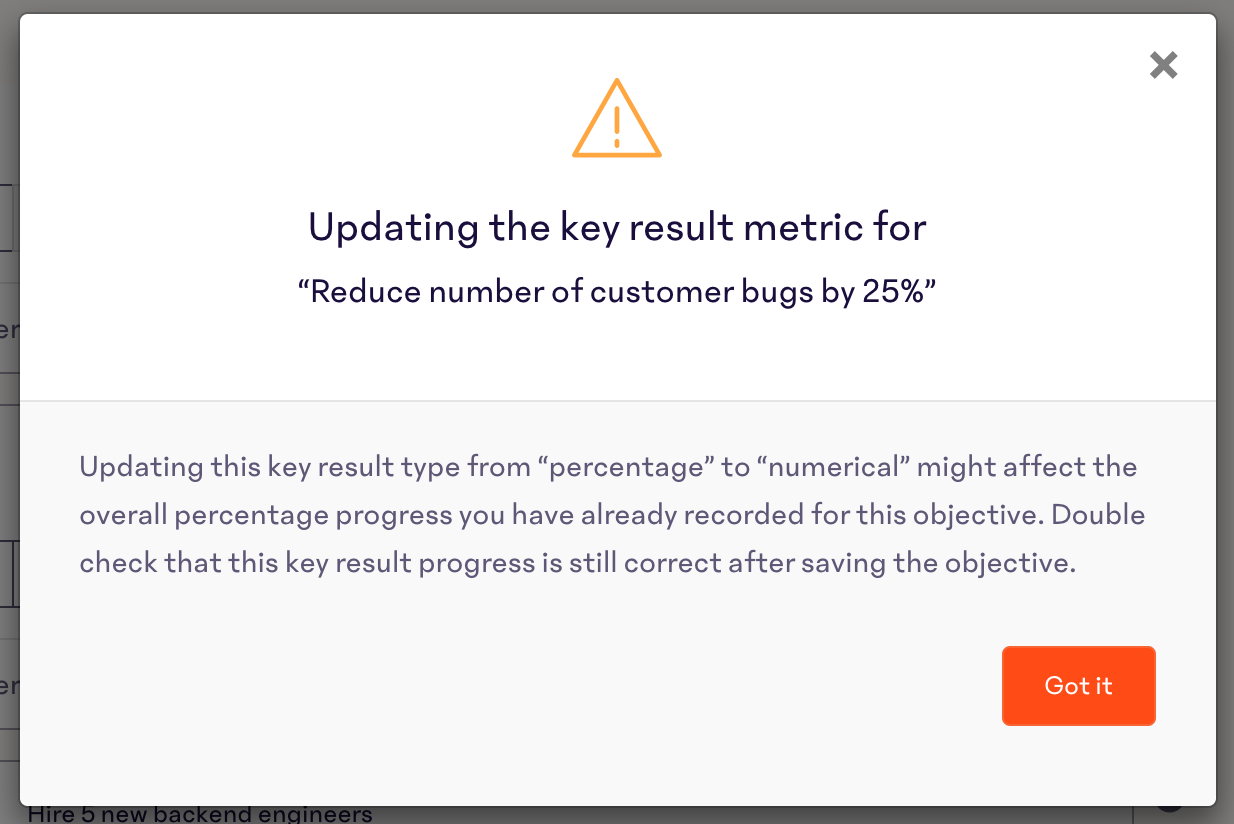 10. Your new metric type will show on the edit key result page. Update your start and target values (if needed), to reflect the new metric type.

11. Don't forget to click Save objective.

---
Delete a key result
To delete a key result, follow the steps to edit an objective. From there, click the grey x to the right of the key result to remove it. You must have at least one key result for each objective. If you only have one key result and you are trying to delete it, you will need to add an additional key result before removing the other.