You can update the progress of your key result, you can edit the text, or you can change the owner of the key result. 
NOTE: You cannot change the metric that you are measuring by. For example, you cannot change from number to percent after the key result has been saved. To make this change, you must delete the KR and create a new one.
Edit key result text, update progress, or change key result's owner
1. Click on the 'Objectives' tab in your top navigation bar.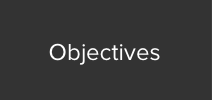 2. Select 'By owner' and select your name.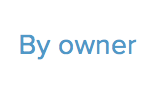 3. Click on the objective you wish to edit.

4. Scroll down to the Key Results section and click on the ellipses "...".

5. Then click, 'Edit key result'. Now you can update your progress or edit your key result details.


How can I edit the metric I am using to measure my KR?
You can adjust your key results to be in a percentage, revenue-based format, or another metric number that your team tracks. Make sure to 'Show advanced options' in order to use these metrics.
Once this is set, it cannot be edited. If you want to change the metrics for a particular key result, you must delete that KR and create a new one; ie. you cannot go back after the key result has been saved and switch your metric from $ to %. 
Delete a key result
To delete a key result, follow the steps to edit an objective. From there, click the grey 'x' to the remove the key result. You must have at least one key result for each objective. If you only have one key result and you are trying to delete it, you will need to add an additional key result before removing the other.