There are times when we have Objectives that might carry over to additional quarters but we still want to keep the progress tracked by quarter.  You can clone that objective so you can easily place it in a new timeframe or adjust key results.
NOTE ✏️ : If you are an administrator you can clone Objectives for anyone in your company. If you are a Reviewer, you can only clone Objectives for your direct reports. If you are a reporter, you can only clone Objectives for yourself.
To clone an objective:
1. Click on your 'Objectives' tab.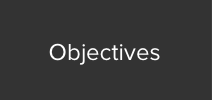 2. Click on the objective you wish to clone.

3. Click on the gear icon. 

4. Select 'Clone objective'.

5. Edit objective details, if necessary. 
6. Finish your objective by clicking the 'Create objective' button.