If you accidentally filled out a 15Five too far in the future and wish to move your answers back to the previous week, no worries- we got you. You can move your 15Five back one reporting period by following the steps below.
Tip
Move wisely! At this time, we do not have the option to move a check-in forward. We also are unable to undo this action after the report has been moved.
__________________________________________________________________________
Move answers back a week
1. Complete your current 15Five by navigating to the 'My 15Fives' page. First, click on 'Features' from your left navigation.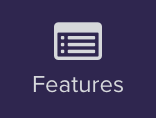 2. Click '15Fives' to expand the 15Fives drop-down menu.

3. Click on 'My 15Fives'.

4. Submit the 15Five that contains the information you want to move back a week. For example, if you accidentally started drafting up this week's 15Five instead of last week's 15Five, finish up this week's 15Five and submit it.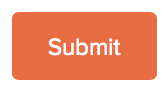 5. Go back into the check-in that you just submitted for the wrong reporting period, and click on 'Move to prior week'. It is on the right side of your page under your reviewer's information.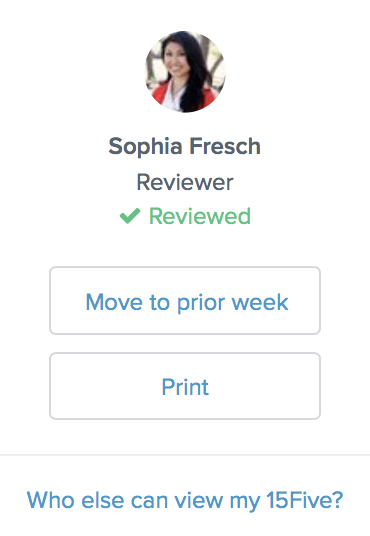 Note
You have to submit your 15Five for the wrong period before you see the option to move it back a week.