Add a vacation to 15Five
Any time you're ready to take a vacation, 15Five is here to help. Our vacation tool allows you to set your time off, and triggers 15Five Check-ins to be skipped until you return. Even better, your report status will show as "On vacation", so you can enjoy your break!

Any user can set a vacation for themselves. Their reviewer or account admin also have the ability to set a vacation for them.
NOTE ✏️ : If you are a Reviewer and you mark yourself on vacation, your team will still be prompted to submit their 15Fives. You can review the 15Fives you missed upon your return.
To add a vacation for multiple people, or a group, see this article.
1. Click on the 'Home' tab.
2. Click on the 'Edit Profile' button.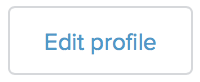 3. Click the 'Vacations' tab.
4. Add your vacation dates.
5. Choose which 15Five(s) you would like to skip during your time off. This is optional. Any 15Fives with a reporting period that overlap your vacation are checked by default.
NOTE ✏️ : Max vacation length is 6 months.
Remove vacation or complete a skipped report
There may be times when you set a vacation, but you need to undo your vacation in order to reopen your report. For example, the trip didn't work out, your manager would like to you answer the questions that were on the specific report you skipped, or you felt like you needed to give input even though you were out of town. Here is a quick way to reopen a skipped report.
1. Go to the 'Home' tab.
2. Click on 'Edit Profile'.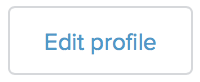 3. Click the 'Vacations' tab.
If you want to remove the vacation completely, click the trash can icon.
If you just need to edit your vacation days, click on the pencil icon.
Deleting or editing vacations will reopen the reports that were previously skipped.