How can I see who is having 1-on-1s on my team?
Only an administrator can see the 1-on-1 dashboard to show you usage stats for 1-on-1s.  See which Reviewer on your team is using 1-on-1 agendas, and how often they are being performed. 
1. Click on the 'Reporting' tab.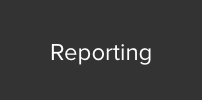 2. Click on '1-on-1s' in your left navigation.

3. Select your desired filters.

4. Below the filters, you will see two tables: 1-on-1 Meetings and 1-on-1 Activity. These tables contain data around who has held 1-on-1s, when the last meeting was, and what your company's overall 1-on-1 completion rate is.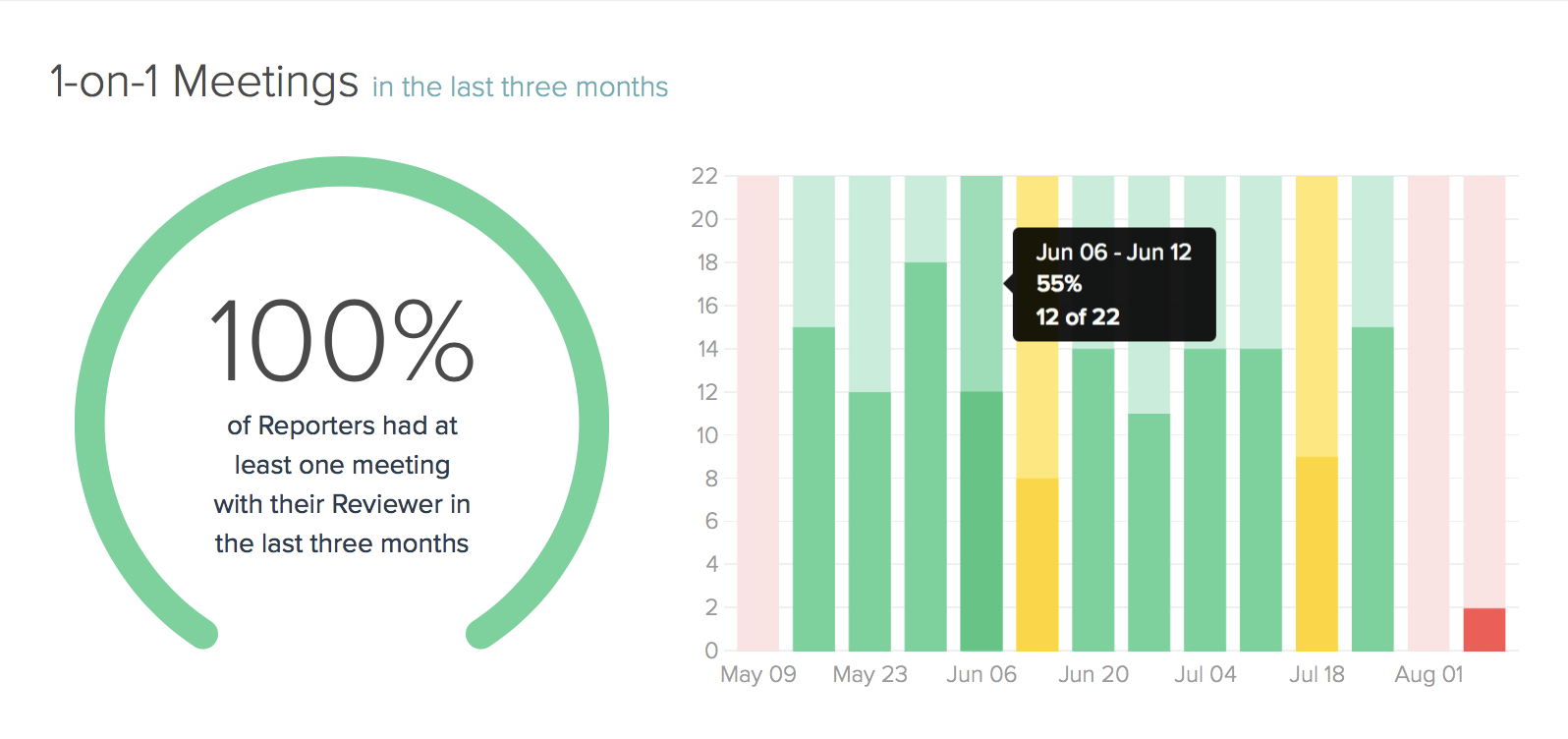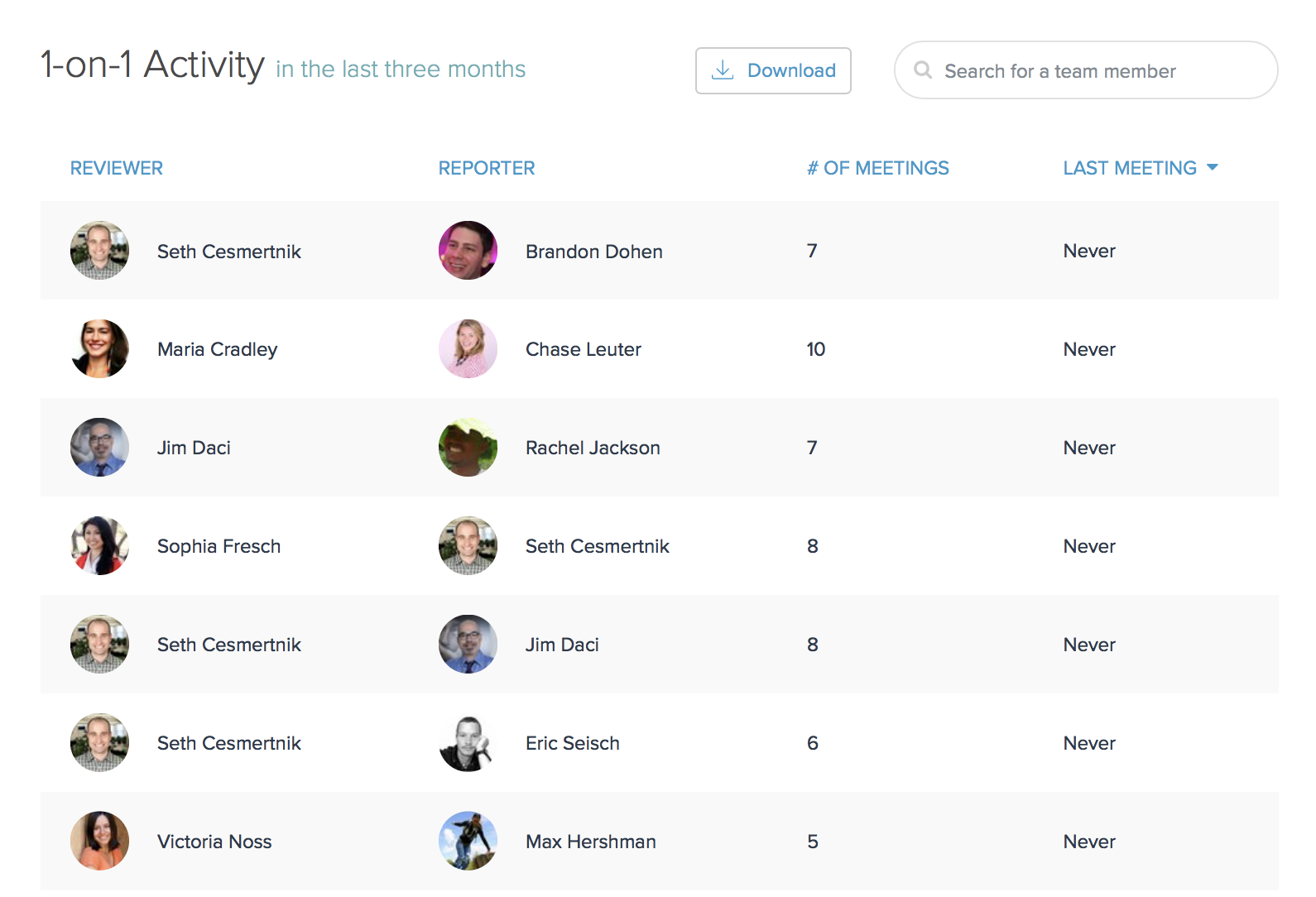 TIP 💡: Sort information in the '1-on-1 Activity' section by clicking on a column header (ie: REVIEWER, REPORTER, #OF MEETINGS, LAST MEETING).
5. You can also export the data you see by clicking 'Download' in the top right corner.

NOTE ✏️ : Change the timeframe at the top of the page to meet your needs.
See someone who is particularly great at scheduling their 1-on-1s? Send them a high five!