15Five takes the guesswork out of sending reminders to your team when 15Fives are past due; in fact we send out reminders for you. By default, reminders are sent out the day before a 15Five is due, the day the report is due, and the day after if a 15Five was never submitted. Keep your employees honest; "Engaged employees are 87% less likely to quit their jobs."
NOTE ✏️ : You can manually send out a reminder if you are a Reviewer only after the 15Five has been late for a day.
Each manager will need to remind their own teams if reports have not been submitted. 15Five admins cannot send mass reminders.
Send past due reminders to my team
1. Click on the '15Fives' tab.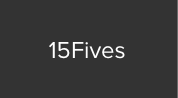 2. Then click on 'Team 15Fives'.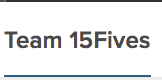 3. Select the user you wish to remind and click on the '...' to the right of their name.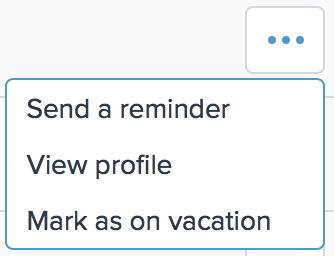 4. You can also bulk remind users by clicking on the 'Send a reminder to "x" button'.

5. Complete the reminder message (optional) in the window that appears.

6. Send your reminder(s).

Blog Post 🗒: 4 Simple Ways To Engage Your Millennial Employees