How do I create a private objective?
1. Click on the 'Objectives' tab.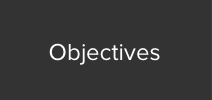 2. Click on 'Create a new objective'.

3. Select yourself as the owner.

4. Complete all fields, including key result details and owners.
5. Under 'What is the objective privacy setting?', select 'Specific people'.

NOTE ✏️ : Private objectives are not private to only you. The objective will be visible to the objective owner, the owner's reviewer, and any other groups or individuals that are specified in the 'Who can see this objective?' field.

Success Center article 🗒: Manage your objectives