If you would like to enable or disable the 'Priorities' feature for a specific group, you can do that from the 'Manage groups' page. Disabling this feature will remove the 'Priorities' section from appearing on all group members' Check-ins. Any individual who is in two groups, one of which has Priorities enabled, and one of which has Priorities disabled, will not see Priorities on their Check-ins.
Note
Group administrators will only have the option to enable/disable the Priorities feature if the feature is enabled on a company level. Account administrators can manage the company settings for Priorities here.
---
Enable/disable Priorities for a group
1. Click on the Settings menu at the upper right corner of your 15Five account and then click People.
2. Once on the 'People' page, click on the 'Manage groups' tab.
3. Find the group type that houses the group you need to edit and click on it. If you are not sure what group type the group is in, you can search for the group name or a keyword.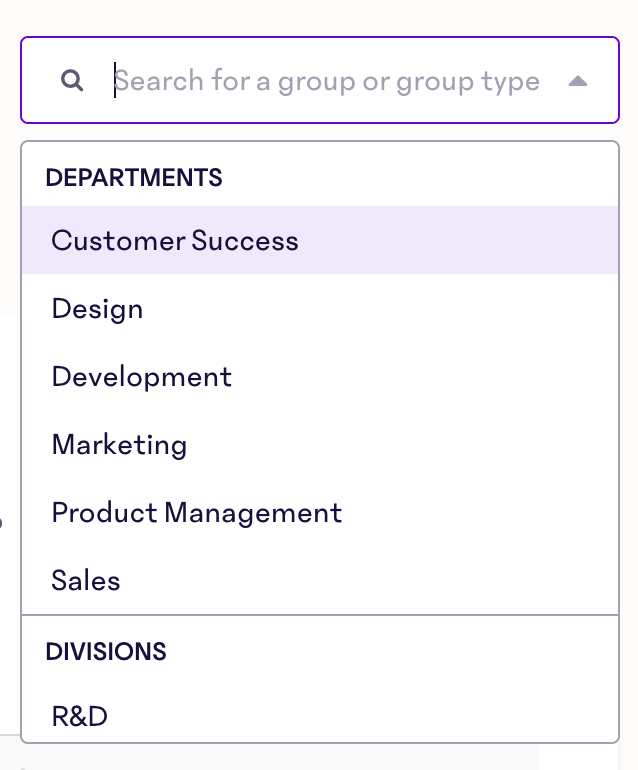 4. Click into the group whose settings need to be adjusted.

5. Then click the gear icon and Edit group.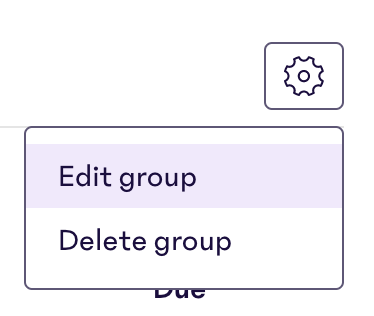 6. Once you are viewing the group whose settings need to be adjusted, toggle on or off the 'Priorities' option.
7. Remember to save your changes!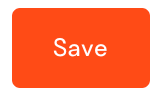 Note
Only account administrators and the group administrator can edit a group. If the group does not have a group administrator, any reviewer or account administrator can edit.