Just like you as a participant can nominate peers to review you, your co-workers can nominate you to write a peer review about them—this is assuming the setting selected by your review administrators was participant initiated peer reviews. After you've accepted a peer nomination, you will be asked questions about your coworker's development, which increases performance, goal orientation, and the growth mindset!
---
Peer approval process overview
This is when you have been nominated by a peer to review their performance; YOU are reviewing your TEAMMATE(s).
Their manager will first need to approve or deny you as one of their peers. You will not have insight into the step of the process.
If their manager approves you as one of their peers, you will be asked to accept or decline the nomination. Remember that if you accept 15 nominations, you are going to be asked to complete 15 peer reviews. Accept wisely.
You will complete your peer reviews during the peer review window. See the 'Overview' page for the review cycle to check the peer review deadline.
---
Accept or decline peer nominations
1. Click on Best-Self Review® from the left navigation.

2. Click on the name of the cycle you need to work on. It will be under the 'Active review cycles' section.

3. You should see a to-do that tells you you've been nominated and includes a Manage peers button. Click on Manage peers to be taken to all of your nominations.

4. If you don't see the to-do, click on the 'Peer nominations' tab.

5. Scroll to the 'Peers who have nominated you' section and look for any nominations that you have not already accepted or declined. In the below example, I need to decide if I want to write a peer review of Leah.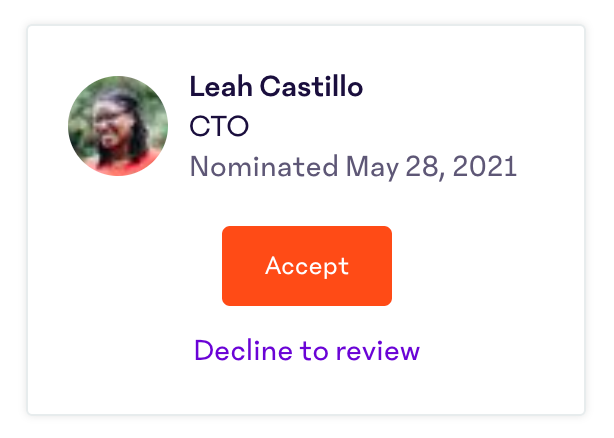 6. If you choose to decline the nomination, you're done. No further action is needed.
If you choose to accept the nomination, there will be a peer review for you to complete in your 'Write reviews' tab. You can also access this peer review by clicking Go to peer review for the corresponding person.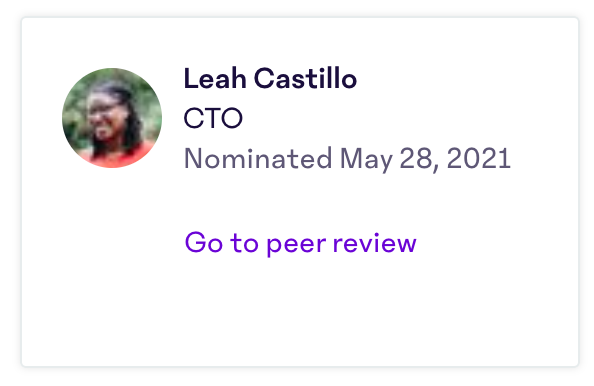 7. Fill out the peer review and submit. The peer review will not be visible to the participant in question until their manager shares the results with them; ie your peer review will not be visible to the other person upon submission.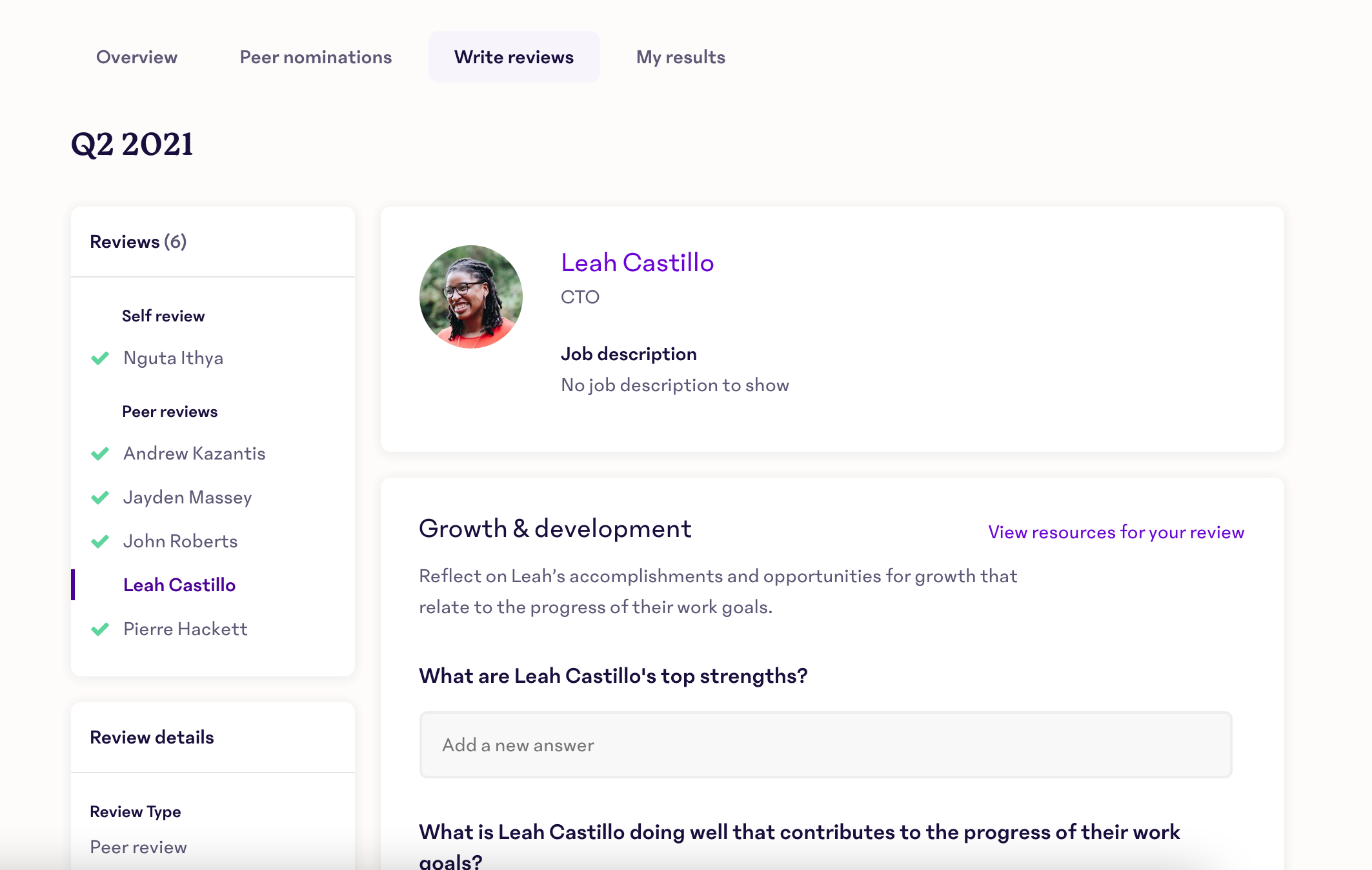 Success Center article 🗒: Complete peer reviews of my teammates