For various reasons, people sometimes want to print a copy of their 15Five check-ins. Some use cases include: an employee is leaving the company, a pivotal report was submitted, a 15Five check-in hard copy is needed for a meeting, 15Five check-in hard copies are kept on file for all employees, etc. This article will walk you through how to print a check-in that was submitted by you or a check-in that was submitted by someone else that you have permission to view.
If you are interested in mentioning something from your direct report's 15Five to your manager, check out our "pass it up" feature.
Note
At this time, we do not have a way to bulk print 15Five check-ins that have been submitted by a specific person.
If you are looking to run a report on how multiple people answered a specific 15Five check-in question, you can use the Questions Dashboard or Trends Dashboard.
__________________________________________________________________________
Print or download a 15Five check-in
1. Click on Features from your left navigation.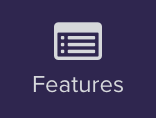 2. Click '15Fives' to expand the 15Fives drop-down menu.

3. Click on 'My 15Fives'. If you are looking to print a check-in that you have permission to view, click on 'Everyone's 15Fives' instead and jump to step 5.

4. Click on View my history at the top right of your page.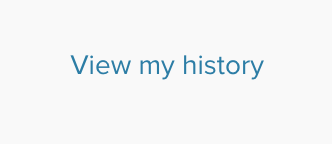 5. Find the check-in that you are wanting to print and click on View 15Five.

6. To the right of your check-in, you will see two boxes. One of which has your reviewer's name, and a button to print. Click on the Print button to open up your Print Management window.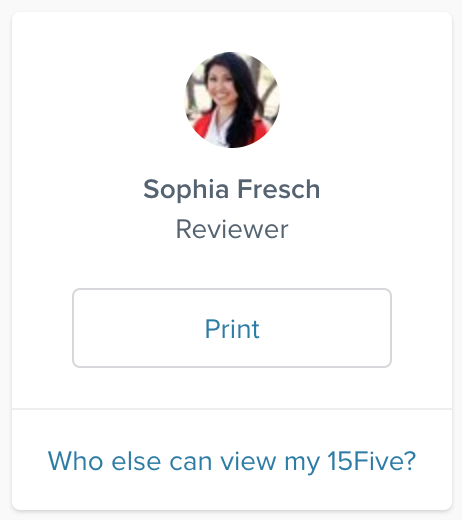 7. The pop-up window will look something like the below screenshot. You should also see an option to save the 15Five check-in as a PDF. Choose whichever option works best for you and print or save.