Whether your company has changed its email domain or if you have a large number of employees whose emails need to be updated, you can make these changes in bulk by uploading a CSV using the steps below. Other than email address, the information in these accounts, the settings and profiles, will not change. This change only affects the email address(es) alone, and does not alter reviewer, due day, name, or any other field.
Tip
Make sure to follow the instructions below and have the "Email" field match the current email in their 15Five profile. The new email will go under the "change_email_to" column.
---
Bulk update email addresses
1. First, download your company's current structure here. Most of the work is done for you!
2. Remove all columns except the 'email' column.
3. Add a new column called 'change_email_to'.
4. Use this column to enter the new email addresses.
5. Make sure the only columns you have are the two required columns. They should be labeled: 'email' and 'change_email_to'

6. Click on the Settings menu at the upper right corner of your 15Five account and then click People.
7. Once on the 'People' page, click on the 'Import' tab.
8. Scroll down and click on the orange button Choose file. Open the CSV that you downloaded or created.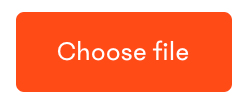 9. Review all columns.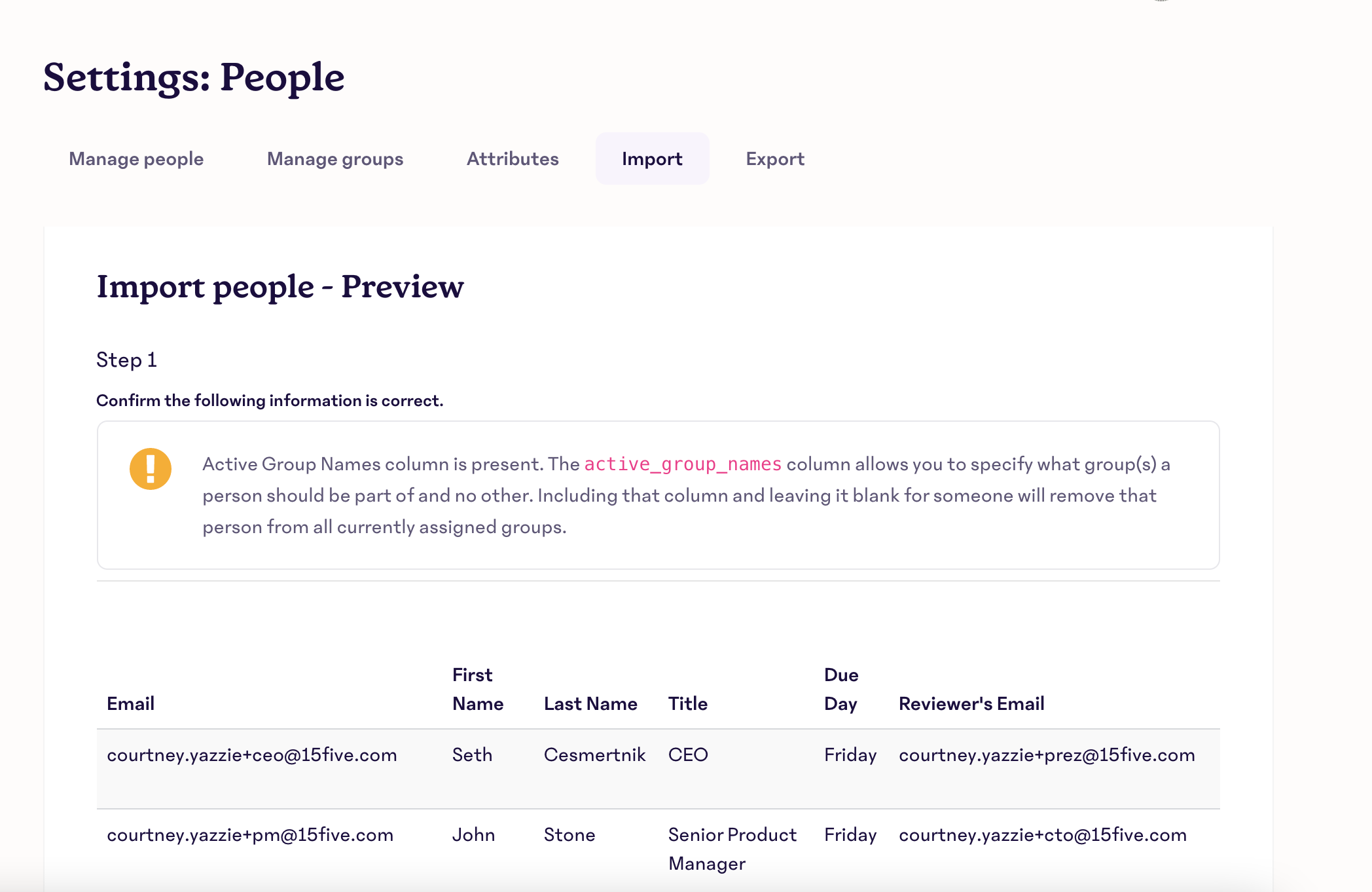 10. When you're ready for the import to begin, click the orange button Finish import.


Note
If your company uses SSO, please update these email addresses in your Identity Provider, before making the changes in 15Five. Failure to update emails in SSO before updating them in 15Five will result in duplicate accounts being created for each of these people.