☃️ It's the most wonderful timeee of the yearrrr. And right on cue, we have some wonderful releases for you! 🦌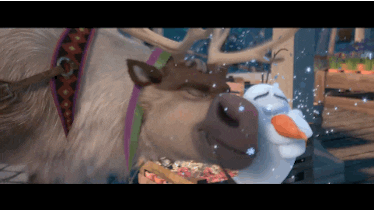 At the core of 15Five is the check-in and at the core of the 15Five check-in are questions. We completely understand how important managing the questions in your company's 15Five. With this release, we are adding two core features we believe will improve your experience of managing questions.
New Question Preview page
Does Sally have the right questions on her current 15Five? Well, let's check out Sally's questions using the new Question Preview page!
Question Preview provides a way to understand what questions each employee currently has or will have showing on their 15Five. With Question Preview, you can make sure the right people are getting the right questions and manage all 15Five questions with ease. It is important to note that this preview shows you questions only, and will not include Pulse, Objectives, or High Fives sections.
NOTE ✏️: Question Preview is visible to account admins and reviewers. Admins can check anyone's questions and reviewers can only check the questions of the people in their hierarchy. Just because admins can see what questions are being asked does not mean they can see how people answered the questions.
No more guessing what questions your reporters are seeing on a 15Five. No more guessing if you set up those important questions right. Use Question Preview to double-check them all, especially that urgent company-wide one.
Updated Question Queue
Question Queue has been heavily used and is a common theme in Product requests. We believe you're going to be really happy with these changes!
Multiple questions at a time from a Question Queue... we think YES! 🤓 Now you can choose to rotate 1-5 questions at a time from the queue. Feel free to change this number at any time from the 'Manage settings' page for a specific queue.
One other update to Question Queue settings is the option to pause the queue. Use the On/Off toggle to temporarily pause queued questions from being asked. When you're ready to turn it back On or Off, simply flip the switch again.
Give me all the question customization. 😏
Restrictions for Company-wide Objectives
Some companies do not want just anyone creating company-wide objectives. This is very common among larger customers, since there are more cooks in the kitchen. Company-wide objectives may be created on accident or as a result of misunderstanding the term 'company-wide'. Knowing that there is a need for company-wide objectives permissions, we have added in an extra layer of security.
From the 'Manage features' page, under 'Objectives'>>>'Permissions', account admins can decide who should be able to create company-wide objectives. Account admins will always be able to create company-wide objectives themselves. Account admins can choose whether reviewers, specific groups, or specific people should have company-wide creation permissions as well. 🙌🏽
For more information on the releases above, see these articles:
Interact with Question Preview
Objective creation permissions