Your company may have a need for a billing administrator who can handle invoices and billing preferences without having full account administrator permissions. If you want to give someone access to the 'Billing' page in 15Five without giving them access to all company features and settings, you've come to the right place!
---
Make someone a billing administrator
1. There are two ways to get to the 'Manage people' page.
Option #1 Click on your avatar in the upper right corner of your page and then click 'Manage people'.
Option #2 Click on Settings from the left navigation.
Then click on 'People' to expand the people settings.
Last, click on 'Manage people'.
2. Find and select the person you wish to make a billing administrator.

3. Under the 'Permissions' header, check the box 'Billing administrator'.

4. Click on the Save button at the bottom to save your changes.

⭐️ This is what the new billing administrator will see from their account. You will notice that the only option under 'Company' on the left is the 'Billing' page.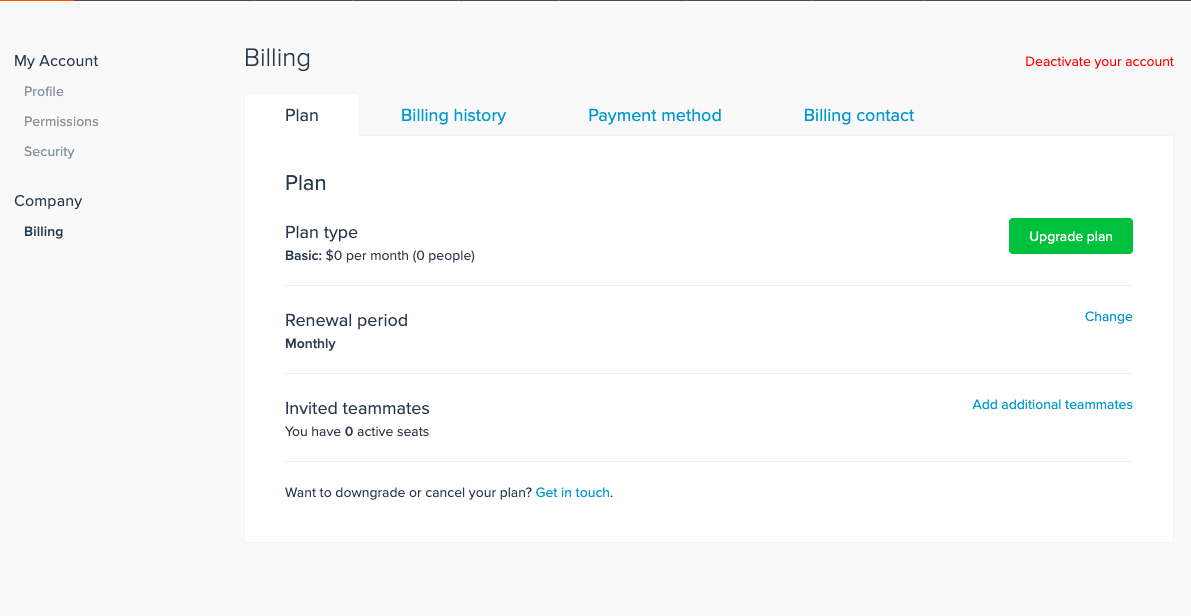 ⭐️ This is what an account administrator sees from their account. Notice all the additional options in the left navigation.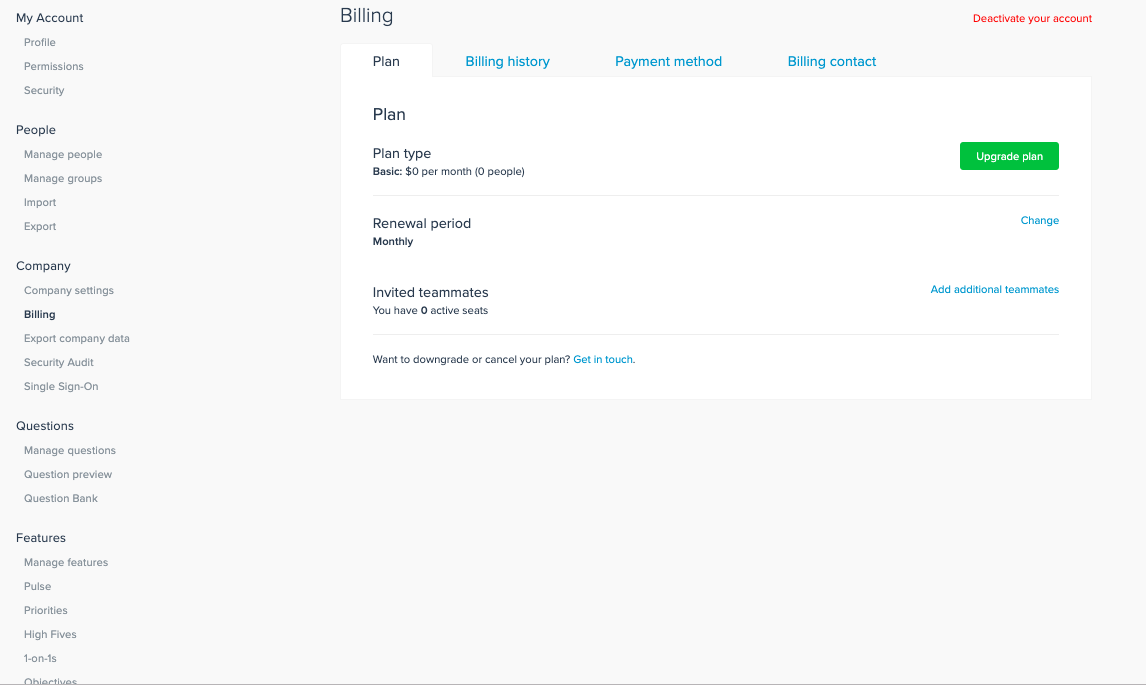 Success Center article 🗒: Manage 15Five account administrators