Changing group administrators can be done by editing the group's administrators or by importing a CSV with bulk group administrator changes. If your company needs to add multiple group administrators at a time, has had a large number of recent managerial changes, or maybe you have a new manager who needs to become the group admin of multiple groups, keep reading this article for help updating group administrators in bulk.
---
Bulk update group administrators
1. After downloading your current company structure and/or creating a CSV with the applicable information, proceed to the steps below.
2. Remove all columns except for 'email' and 'is_group_admin_for'. If you are making other changes via the import, you can include those columns as well.
Note
You do not need to include all groups that a person should be the group administrator of on every import. You only need to include which groups the person needs to be added as a group administrator for. In other words, if the person is already a group administrator for one or more groups, they will continue to be the group administrator for those group(s)—no need to have an all-inclusive list in the CSV field.
3. Include the emails of the people who need to be added as group administrators and include the group name(s) in the other column. For example, if you wanted to add someone as the group administrator for groups Product and Sales, your 'is_group_admin_for' field would look like this.
"Product, Sales"
At this time, we do not have an option to remove group administrators in bulk; only adding and/or changing.
Note
Group administrators can be any individual who is active in 15Five, any invited individual, or any invited individual whose start date is in the future AND who is also a reviewer or account administrator.
4. After you have your CSV ready to import, continue with the steps below.
5. Click on the Settings menu at the upper right corner of your 15Five account and then click People.
6. Once on the 'People' page, click on the 'Import' tab.
7. Scroll down and click on the orange button Choose file. Open the CSV that you downloaded or created.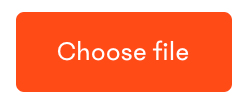 8. Review all columns.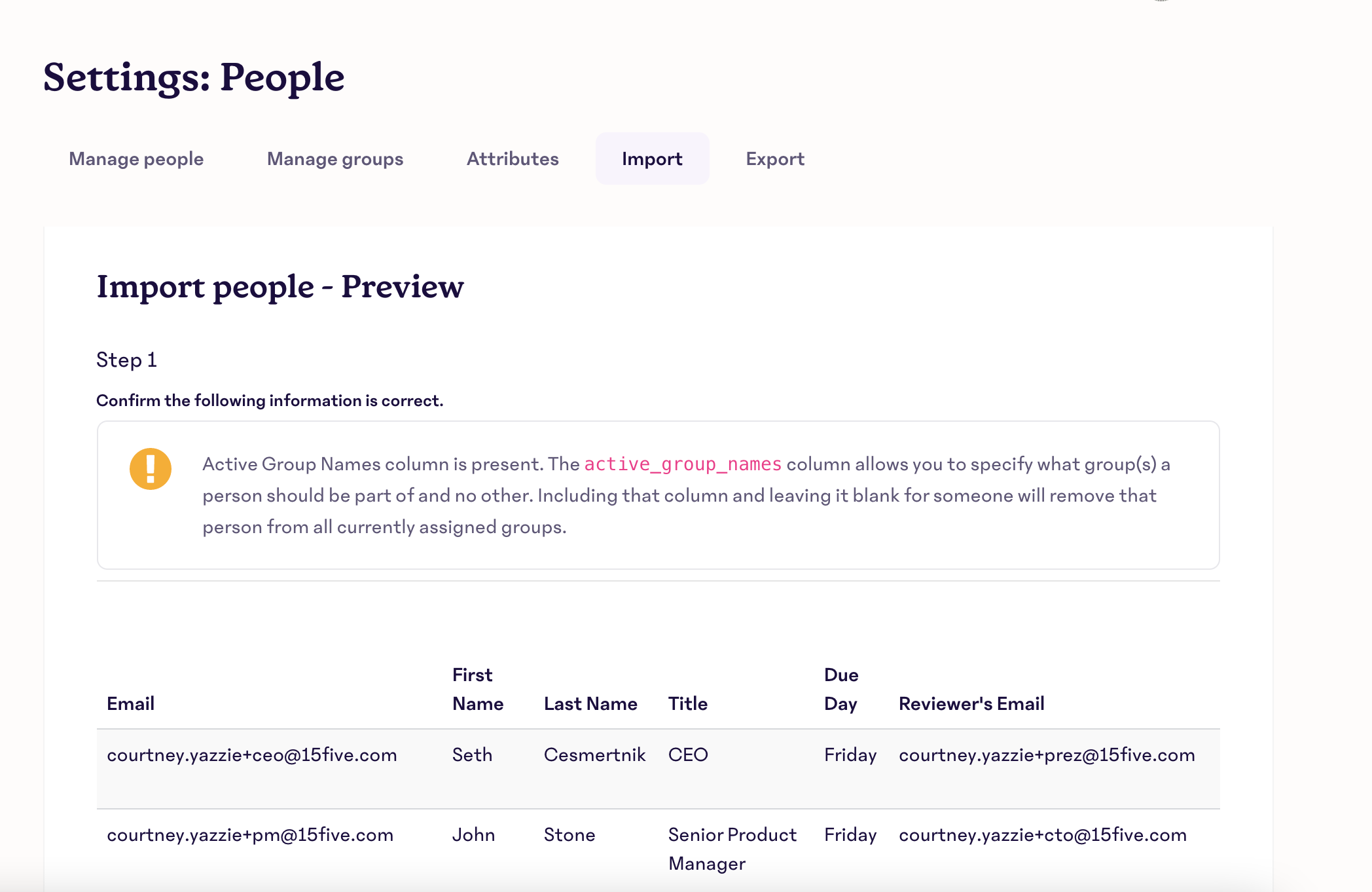 9. When you're ready for the import to begin, click the orange button Finish import.