If your review administrators have chosen to allow peer-initiated peer reviews for your cycle, you will have the option to select teammates to write peer reviews of, without them first nominating you. In order to complete this process, you must first be a participant yourself and the peer(s) you select to write reviews of must also be participants.
In peer-initiated reviews, you and you alone, are in control of who you write peer reviews of. There is no approval process for peer-initiated reviews. That being said, your job as a peer is to include information about your teammate's development, including constructive feedback to help them increase performance and goal orientation.
---
Peer-initiated peer review process overview
You select which participant(s) you would like to write a peer review of.
You can start drafting up your peer review(s) anytime after selecting.
Complete your peer reviews and remember to submit.
The peer's manager will receive a notification that you have completed a peer review.
The peer's manager will look over your peer review and may be able to remove answers that are not constructive.
Depending on the review cycle's settings, this peer's manager may or may not be able to see your identity.
Your peer reviews will not be shared with the peer you reviewed until their manager shares the results. This usually is the very last step in the review cycle.
---
Complete your peer review(s)
1. Click on Best-Self Review® from the left navigation.

2. Click on the name of the cycle you need to work on. It will be under the 'Active review cycles' section.

3. Then click on the 'Manage peers' tab.

4. Using the drop-down menu, select the participant(s) that you would like to write a peer review of. Your immediate manager and your direct report(s) will not appear in the list. A review of your manager is an upward review and a review of your direct report is a manager review.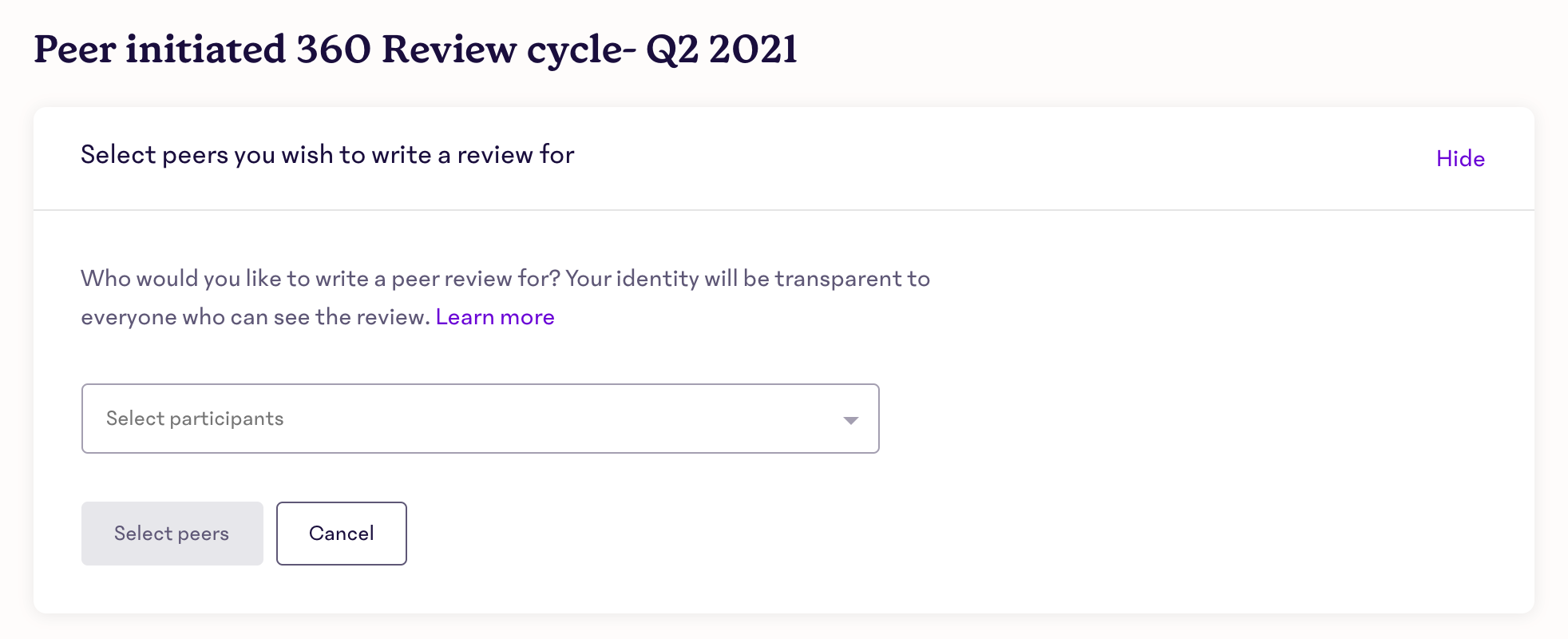 5. Review your selections and click Select peers.

6. From the 'Manage peers' page, you have the option to View or Remove your selected peers.

Selecting View will take you to the peer review for that person.
Selecting Remove will remove the peer, meaning you will no longer be expected to write a peer review of them.
7. Draft up your peer review(s) and submit when complete.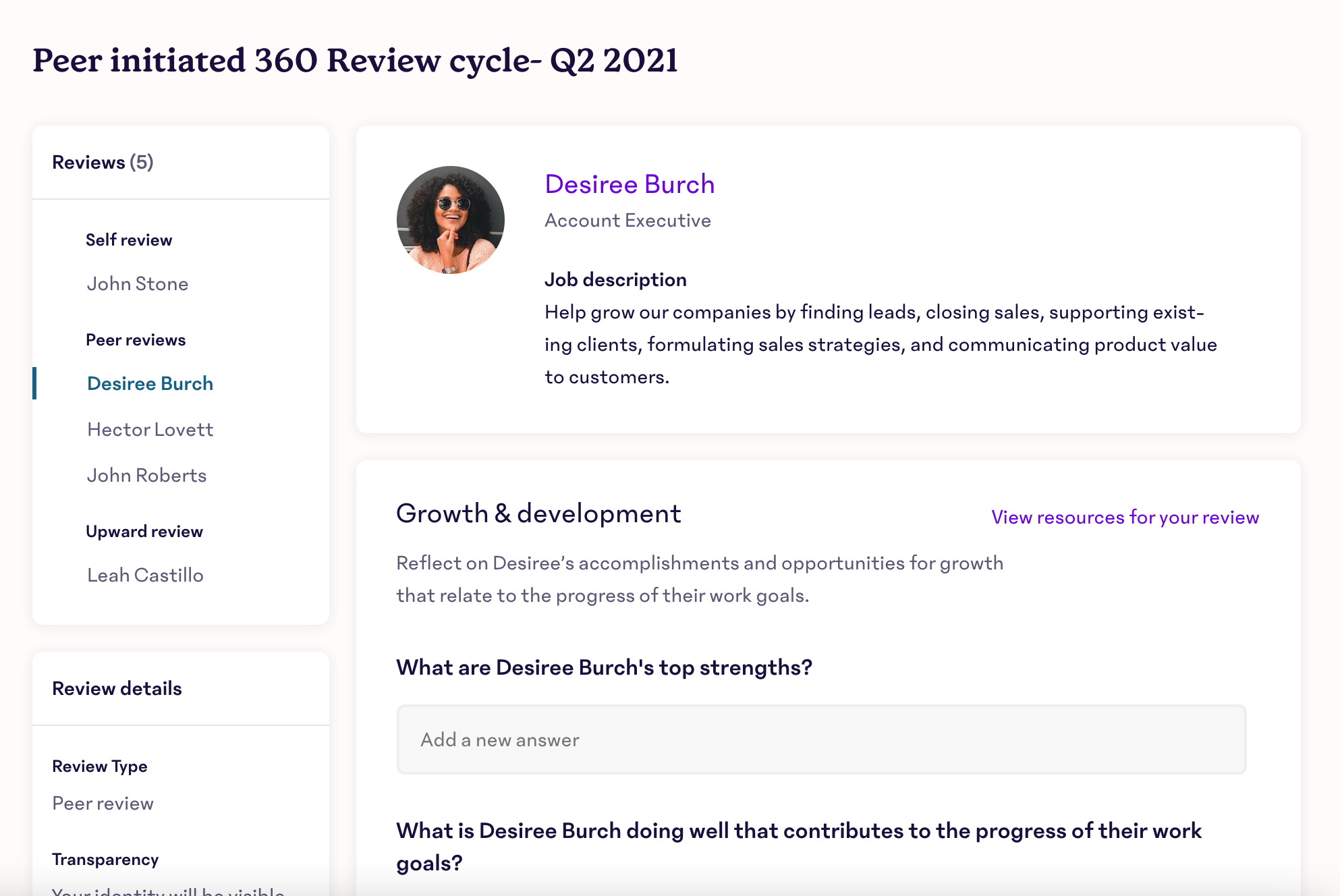 8. For more information on visibility of the peer review and timelines, see the 'Review details' section on the left of your page.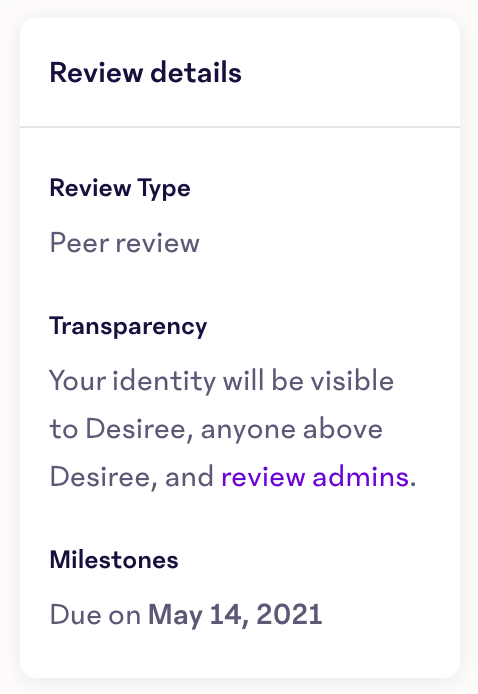 Note
You can also view all reviews that you are responsible for writing through the 'Write reviews' tab.