We understand that a previously nominated peer, in certain circumstances, may need to be removed. Peer nominations can be removed by the participant or their manager (you) up until the peer takes action to accept/decline the nomination. Once a peer has accepted a nomination, the option to remove that peer will not be available.
Note
Review admins cannot remove peers for participants.
__________________________________________________________________________
Remove peer nominations
1. Click on 'Features' from the left navigation.
2. Click on 'Best-Self Review'.

3. Click on the name or the '...' and then 'View review cycle' of the cycle that needs to be managed. It will be under the 'Active review cycles' section.
4. Click on the 'Peer nominations' tab.
5. Click on the 'My team' tab.
6. Find the participant you would like to manage nominations for and click the blue arrow to the far right of their name. This will expand a list of all peers and statuses, including options to approve/deny per nomination.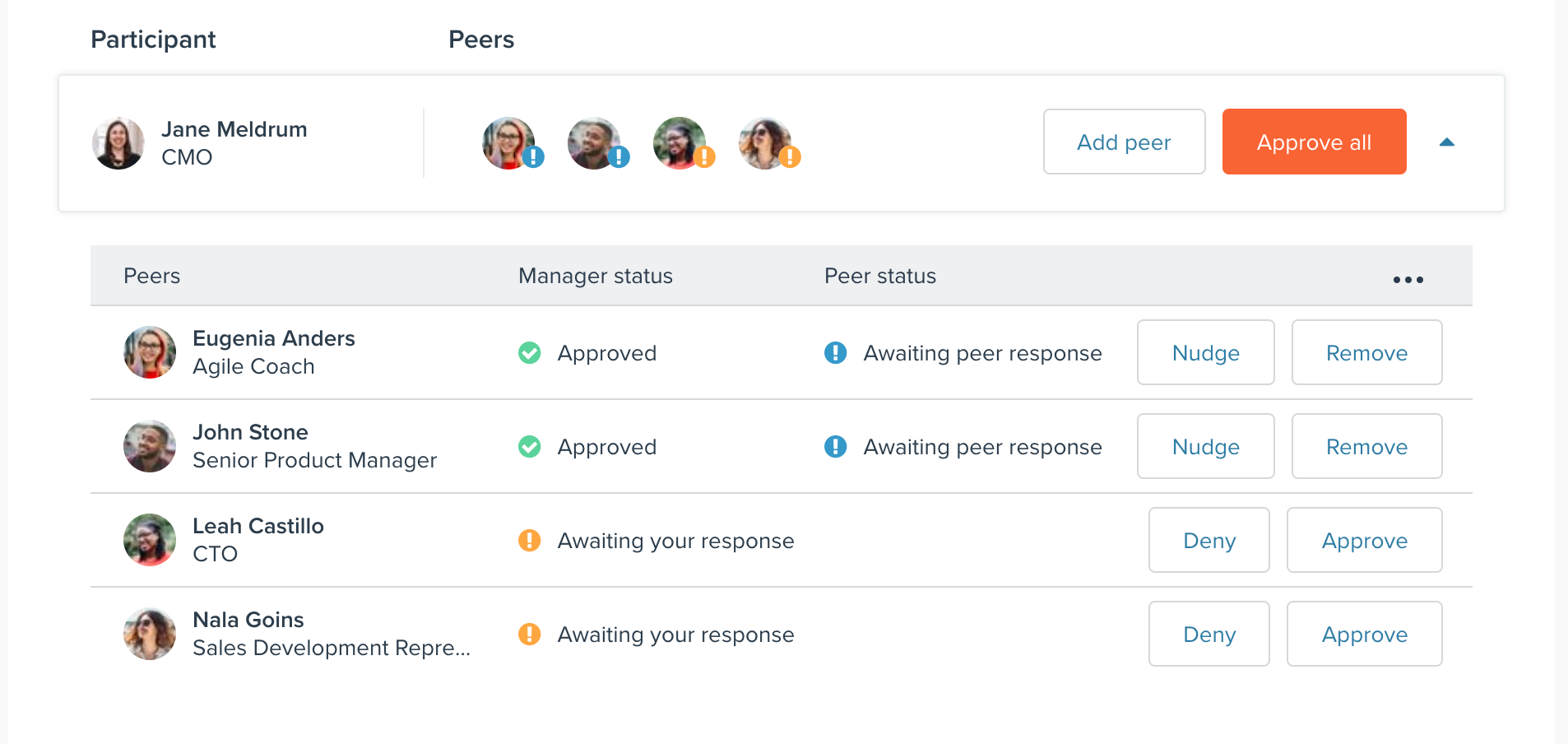 7. Any nomination that has been approved but not been accepted/declined by the peer can be removed. If the participant's review (in this case the participant is Jane) has already been finalized, the nomination cannot be removed.
Removing a nomination is the equivalent of deleting a nomination so that 1- the participant can nominated someone else instead or 2- the nomination no longer appears as needing action.
8. Click 'Remove' to remove the peer nomination. Should the peer need to be renominated, they can be added back via the 'Add peer' option.