Sometimes people need a little "nudge" as a reminder to complete a task. As a manager, you can help your direct report(s) stay on top of their peer nominations and assist in reminding their peers to accept/decline a nomination. After your direct report has nominated a peer and you have approved that nomination, you can send a custom nudge email reminding the peer to accept/decline the nomination.
Note
Peers must accept/decline the nomination and submit their peer review(s) before you finalize your direct report's review.
__________________________________________________________________________
Send a "nudge" to your direct report's nominated peer(s)
1. Click on 'Features' from the left navigation.
2. Click on 'Best-Self Review'.

3. Click on the name or the '...' and then 'View review cycle' of the cycle that needs to be managed. It will be under the 'Active review cycles' section.
4. Click on the 'Peer nominations' tab.
5. Click on the 'My team' tab.
6. Find the participant you would like to manage nominations for and click the blue arrow to the far right of their name. This will expand a list of all peers and statuses, including options to approve/deny per nomination.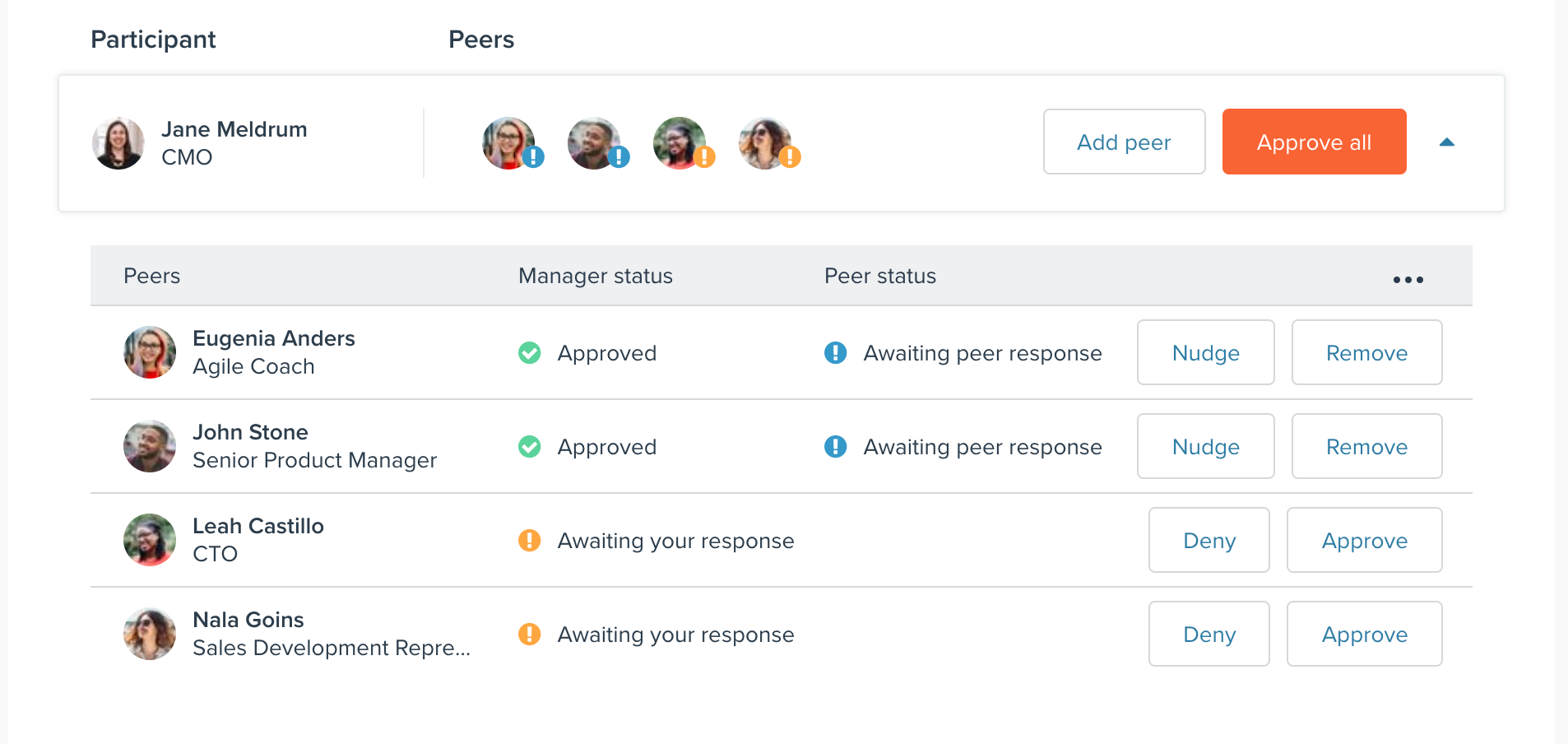 7. Any peer that has been nominated and approved but not accepted/declined can be nudged. If the participant in question's reviews have already been shared and finalized, the nudge option will not exist- this is because after results are finalized with a participant, no additional reviews are allowed to be submitted about them.
9. Click 'Nudge'.
10. Customize your nudge email using the pop-up window.
11. Click 'Send email'.