If your company uses other apps like Fuel50 or LearnUpon and uses SSO, you may be able to log into those third party apps in one click using our App Library. You can save time and energy switching between apps if you company uses the App Library.
You must be an account administrators in both 15Five and Fuel50 in order to enable and manage apps in the App Library.
Log in to partner app(s) via App Library
1. Click the App Library icon at the top right of your 15Five account.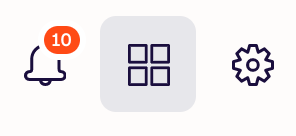 2. Click on the partner app that you want to log into via SSO.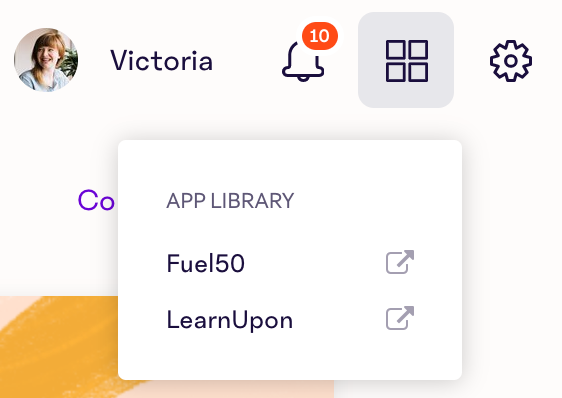 3. You will be automatically redirected to the partner app and logged in without having to enter any credentials.
4. Now you can go back and forth without friction between the 15Five app and other apps.