If you're an account administrator, you can customize the logo that appears in 15Five, making 15Five feel more on brand for your company. After all, it's your company account. Use your company's logo. This custom logo will replace the 15Five logo in-app. Changing the logo can help drive adoption and/or make 15Five feel more recognizable for non-account administrators who aren't as familiar with the platform.
Upload my company's logo to replace the 15Five logo
1. Click on the Settings menu at the top right of your 15Five account and then click Company settings from the dropdown menu.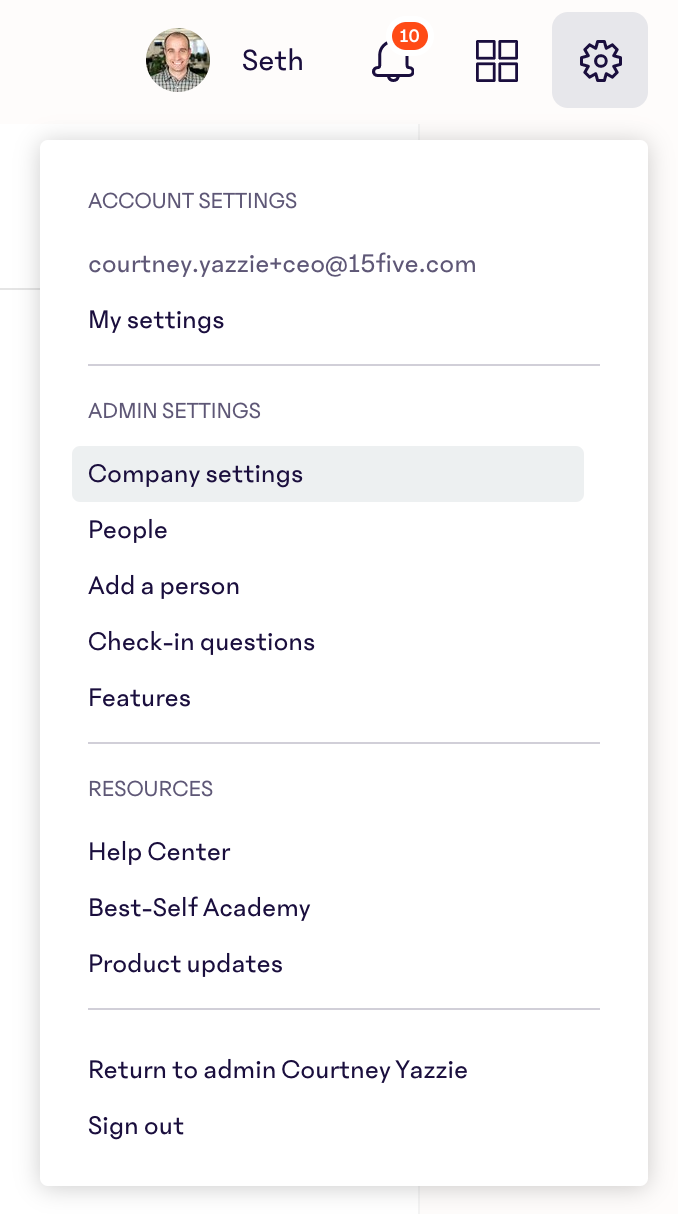 2. Scroll down to the 'Company customization' section and click to expand the logo settings.

3. Drag and drop the jpeg or png file into the box or click Or upload here. JPEG, JPG, PNG, and GIF files are acceptable.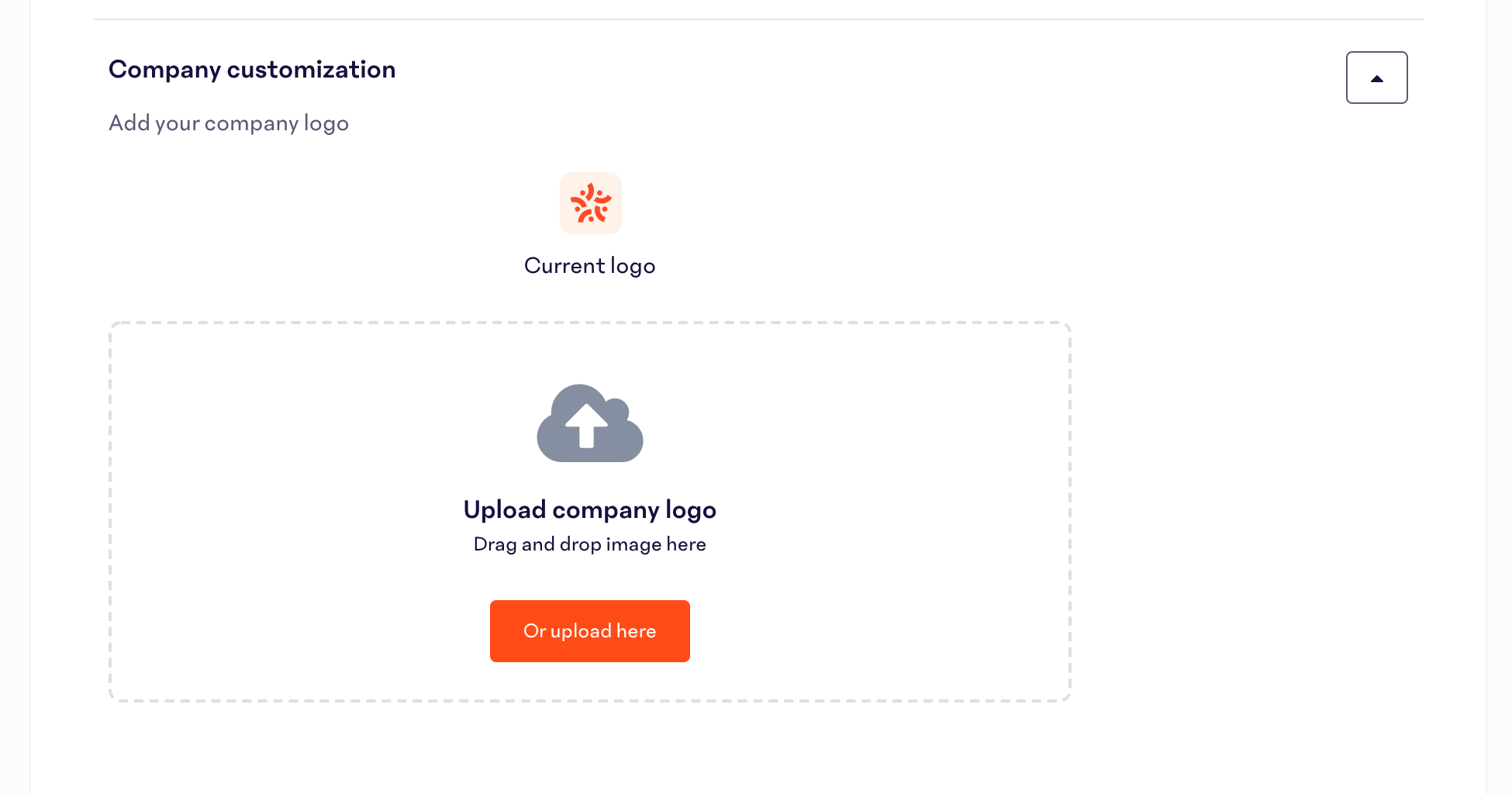 Tip
Use a high resolution logo for best results. The higher the quality, the crisper the logo will look when sized down and displayed. The image must be square. If it is not, the app will scale it to 40x40px.
4. After uploading your logo, it will appear in app at the top left of your account. The custom logo will only appear in-app. The 15Five logo will still appear in emails, Slack, or MS Teams messages, etc.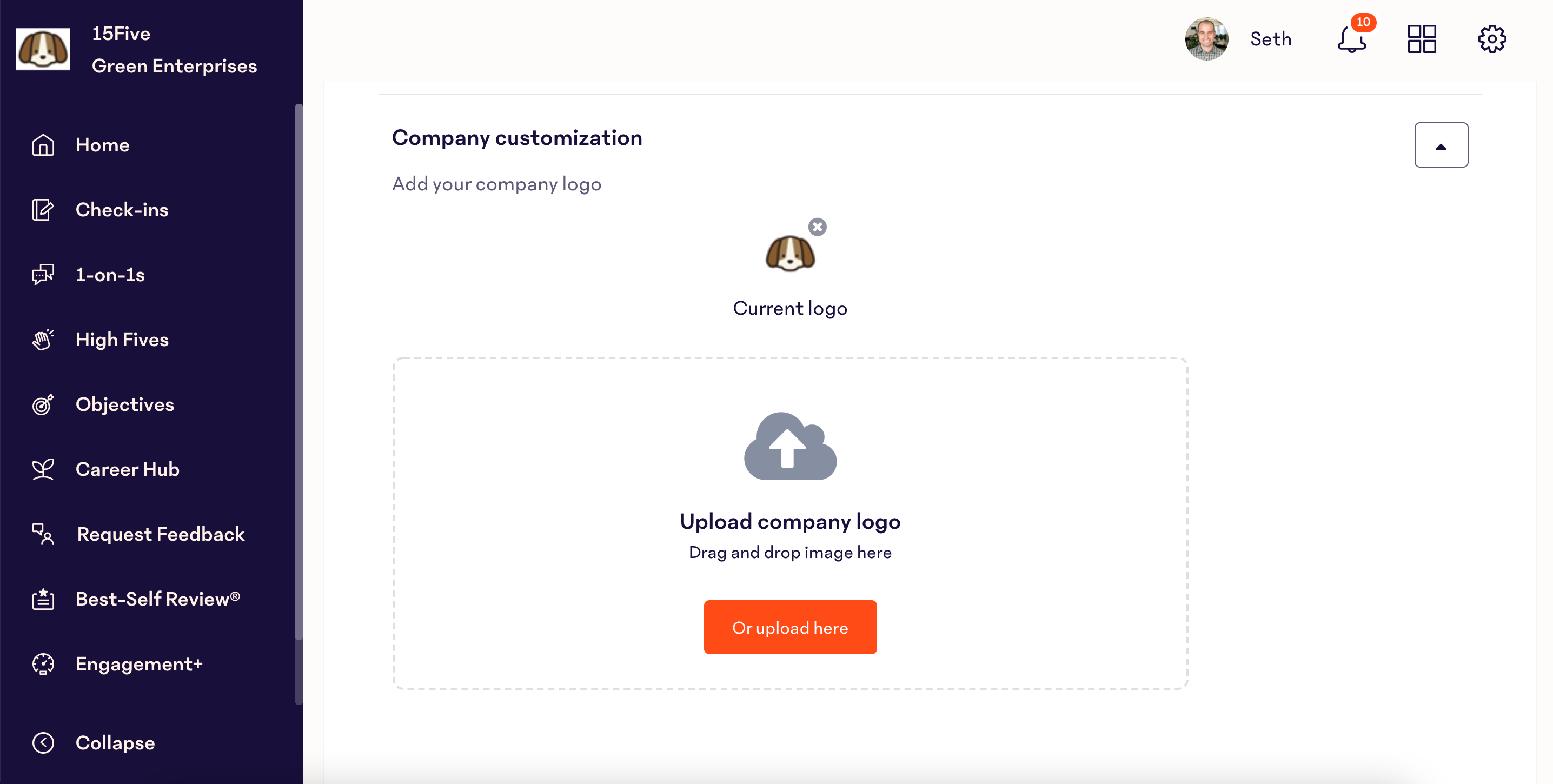 Note
To remove, click the x at the top right of the custom logo. If the custom logo is removed, the 15Five logo will reappear.