This article walks you through how to update or downgrade your 15Five plan.
If you'd like to see what features are included in each of 15Five's plans, please see our pricing page.
---
Upgrade plan
1. Click on 'Settings' from the left navigation.
2. Click on 'Company' to expand the company settings.

3. Click on 'Billing'.

4. Click 'Upgrade Plan'.

5. Select the desired plan option by choosing 'PAY MONTHLY' or 'PAY ANNUALLY' and then click 'Select plan'.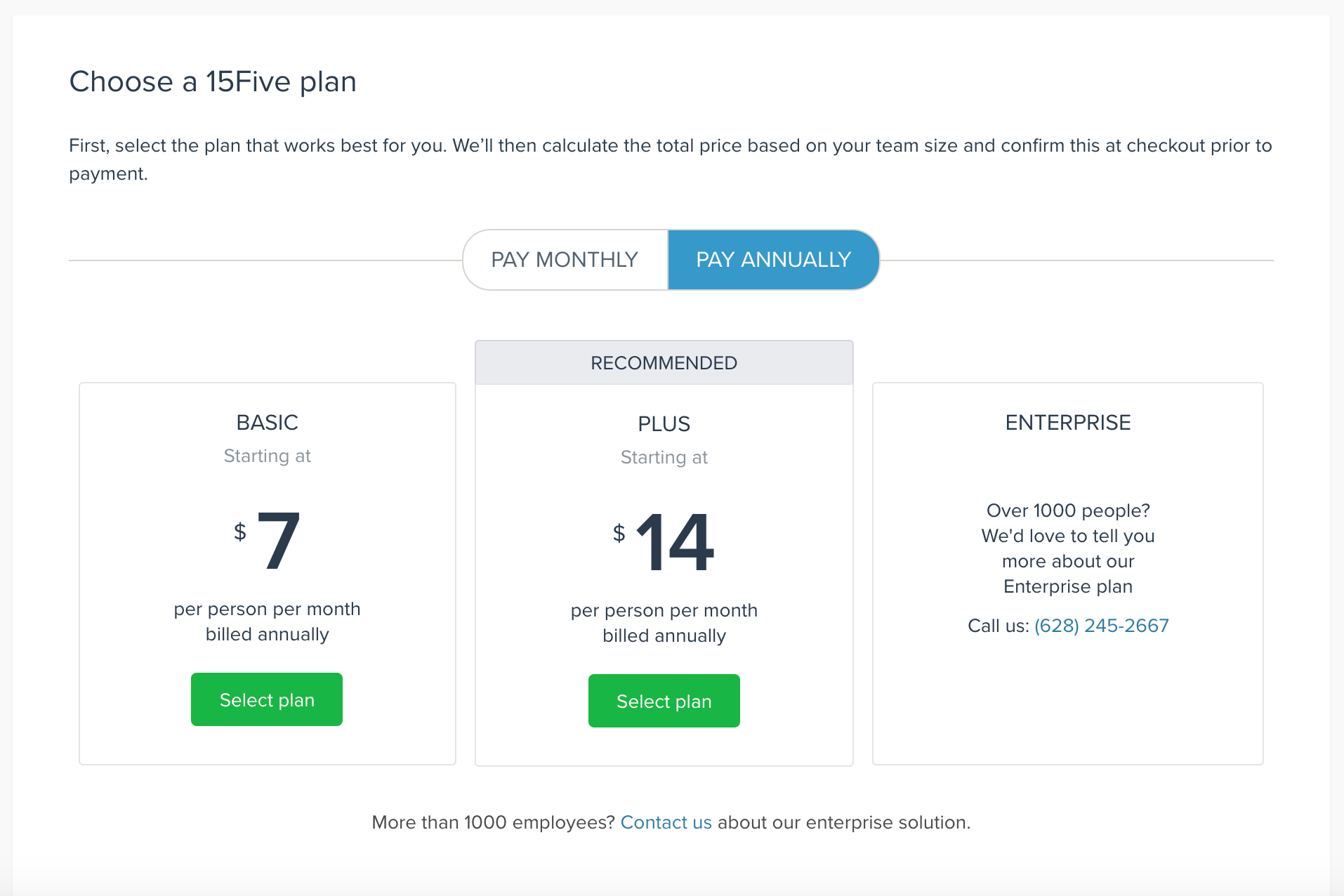 6. Complete the form and click 'Confirm and upgrade'.

Note
Only administrators have access to your billing information and invoices.
---
Downgrade plan
To downgrade your plan, please contact our Support Team at support@15five.com

For more information on Billing Terms & Conditions, see this page.