Sign in with Google. SSO. Email and password. Two-Factor Authentication. And more. This article outlines the different options 15Five offers for logging into your account securely.
Note
Some of the options below may not be available to you based on company settings managed by your account administrators.
---
Manage your 15Five login options
1. Click on the Settings menu at the upper right corner of your 15Five account and then click My settings.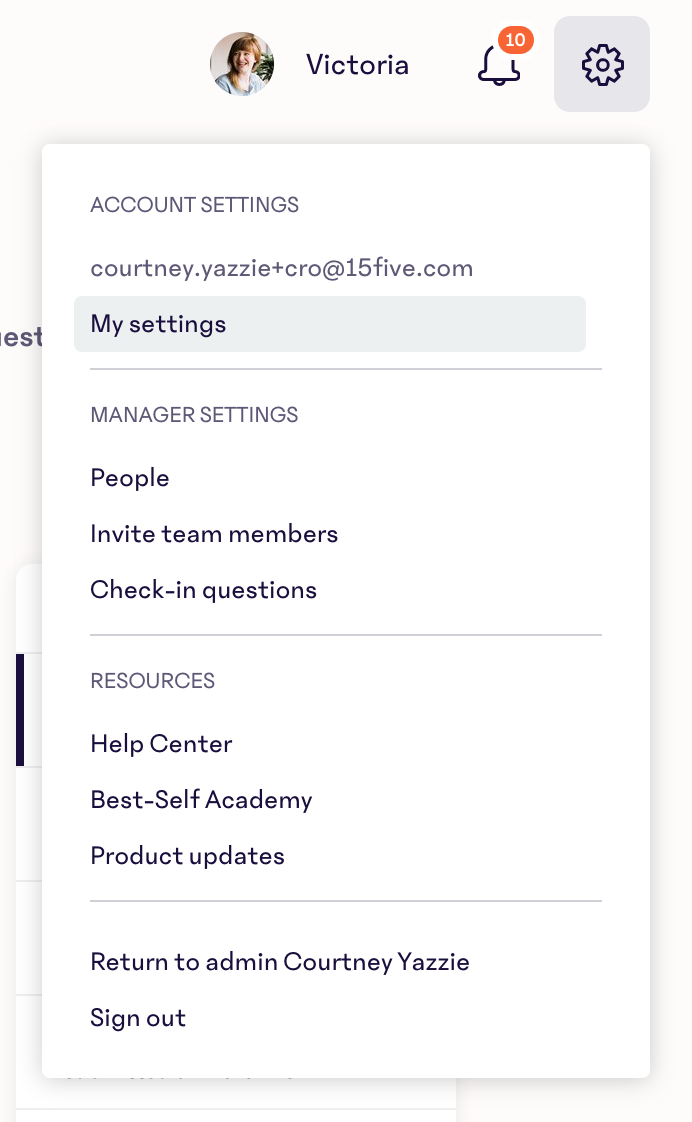 2. Click on the 'Security' tab.
3. Double check that you are on the 'Signing in to 15Five' tab.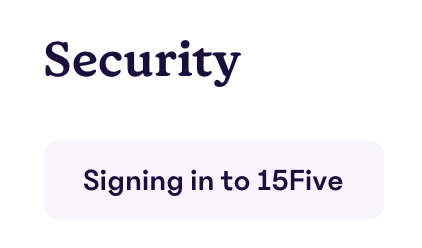 4. Choose the sign in method that you prefer and click Setup to the right.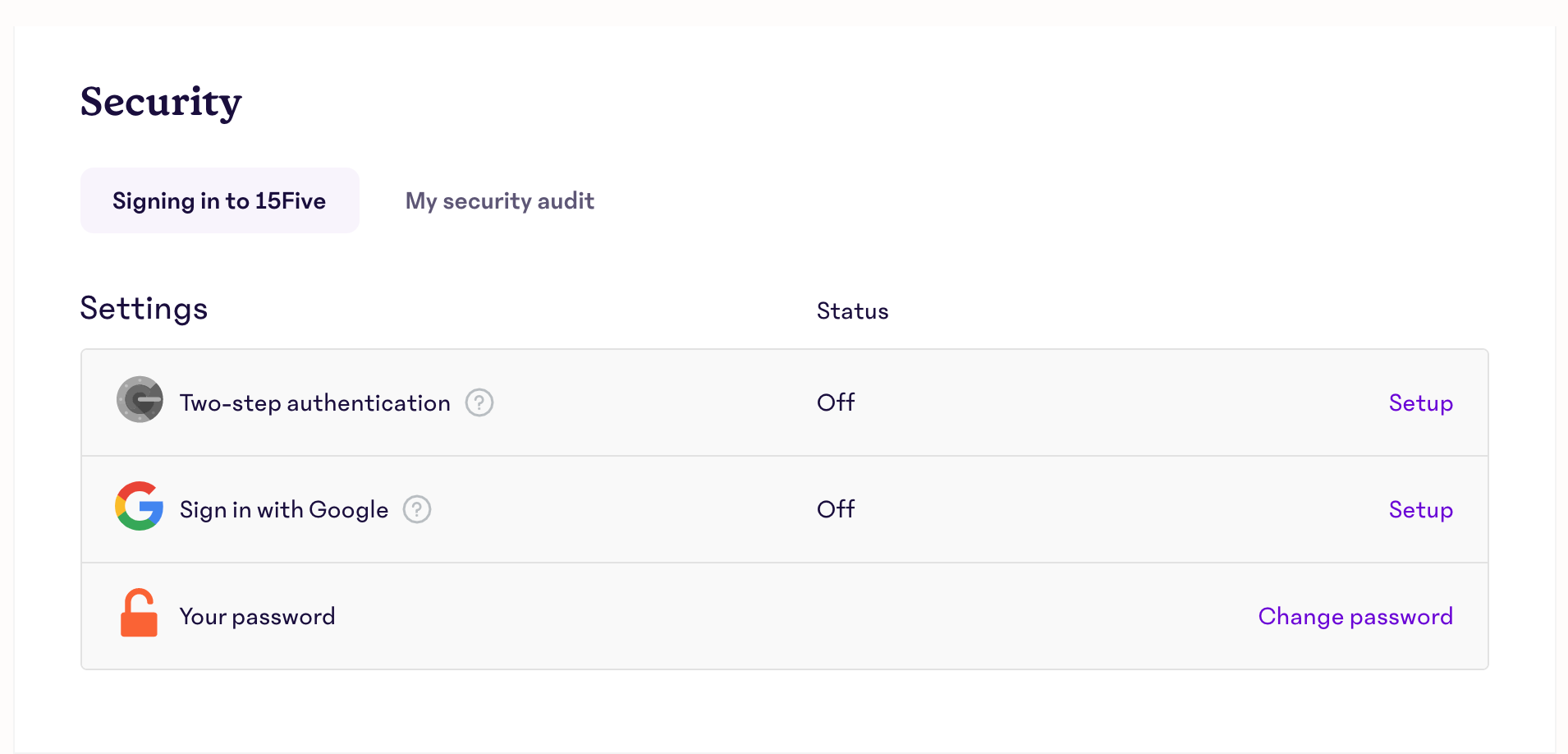 ---
Two-step authentication
Two-step authentication allows you to add an extra layer of security to your account by having you sign in with your email/password and a code sent to your cell phone.
To use two-step authentication you need to first be on a paid plan. Then download an authenticator app that lets you generate security codes on your device. Once you've downloaded an authenticator app click Setup to the right of 'Two-step authentication' and scan the QR code to connect the app to your 15Five account.
Click Next step and follow the prompts.
Note
You cannot enable two-step authentication if you are using SSO.
Tip
When you set up two-step authentication you will be given a list of backup codes to use in case you aren't able to access your authentication app for whatever reason. Put these codes somewhere safe that can be accessed from a device other than your phone in the case that you get a new phone, your phone crashes, or you lose your phone. Eek!
---
Sign in with Google
If you use a Google email address to access 15Five, you can log into your account via Google sign-in. Doing so makes it faster to log into 15Five, and saves you the hassle of remembering another password. For steps on how to set up Google sign-in, see this article.
---
Your password
Many people access 15Five via their corporate email address and a selected password. You can reset your 15Five password here if your team is not using SSO. If you can't access your account because you forgot your password, check out this article.
---
Single Sign-On (SSO)
Single Sign-On is a method of authentication (logging in to a service) that allows IT/HR administrators to give an employee access to multiple services, such as 15Five, through a single login profile. To read more about SSO, please see this article.
If your company uses SSO you may not be able to log in via any of the aforementioned methods, and these options will be "Unavailable" when accessing your security settings.
To log into 15Five via SSO you will need to navigate to your organization's domain URL (subdomain.15five.com) instead of my.15five.com.