To create an objective, follow the steps below. For a visual walkthrough, click here. 
NOTE: If you are an administrator you can create Objectives for anyone in your company. If you are a Reviewer, you can only create Objectives for your direct reports. If you are a reporter, you can only create Objectives for yourself.
1. Click on the 'Objectives' tab in your top navigation bar.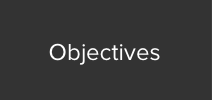 2. Click on the 'Create a new objective' button.

3. Fill out all fields. Create Key Results to measure your Objective. Advanced Key Results can be measured in percentage, dollar, number, or completed/not completed.
For additional currency values, click '...', 'Other currency', and use the drop down to choose the currency that applies.

4. Add your privacy settings; Public, 15Five permissions, or Private. For more information on these settings, see this article. 

5. Finish your objective by clicking the 'Create objective' button. 

Measurement options for key results
You can adjust your key results to be in a percentage, revenue-based format, or another metric number that your team tracks. Make sure to 'Show advanced options' in order to use these metrics.
Once this is set, it cannot be edited. If you want to change the metrics for a particular key result, you must delete that KR and create a new one; ie. you cannot go back after the key result has been saved and switch your metric from $ to %.