To create an objective, follow the steps below. For a visual walkthrough, check out our videos. 
NOTE: If you are an administrator you can create Objectives for anyone in your company. If you are a Reviewer, you can only create Objectives for your direct reports. If you are a reporter, you can only create Objectives for yourself.
1. Click on the 'Objectives' tab in your top navigation bar.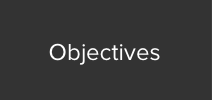 2. Click on the 'Create a new objective' button.

3. Fill out all fields. Create Key Results to measure your Objective. Advanced Key Results can be measured in percentage, dollar, number, or completed/not completed.
For additional currency values, click '...', 'Other currency', and use the drop down to choose the currency that applies.

4. Add your privacy settings; Public, 15Five permissions, or Private. For more information on these settings, see this article. 

5. Finish your objective by clicking the 'Create objective' button. 

For information on what makes a good objective great, check out our Objective and Key Results (OKR) guide.
Measurement options for key results
You can adjust your key results to be in a percentage, revenue-based format, or another metric number that your team tracks. Make sure to 'Show advanced options' in order to use these metrics.
To update any details of a key result after it has been saved, see this article.