You can request to view anyone on your team's 15Fives. Sending a follow request will give you access to view and interact with a teammate's 15Five. This includes commenting, liking, and passing up answers to show on your 15Five. You will also be notified each time they complete a 15Five.
Request access to follow
1. Click on your avatar and then 'My account' in your upper right-hand corner.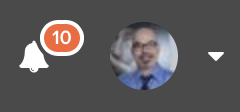 2. Click on 'Permissions' in your left-hand navigation.

3. Click on 'Whose 15Fives can I see?'

4. Then click on 'Followers'.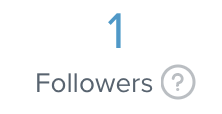 5. Next, click the button 'Request to see people's 15Five' and find the teammate who you would like to send a follow request to.

TIP: Need to remove a Follower?  Follow steps 1-3 and select the Remove Follower button by the person you want to remove. 
NOTE: Followers can see all past report history.  Please reach out to support if you want this setting changed for your report history.