If your credit card information needs to be updated, you can do that from your Billing page.
What does the banner on my account saying "Your last credit card transaction failed" mean?
That message appears to all admins on your account whenever your account goes into past due status. The banner will go away automatically as soon as we receive payment for your past due invoice(s).
If you pay for your subscription via credit card, then you are seeing this banner because your credit card has expired or is being declined by your bank. To keep your subscription active, you can update your credit card information by following the instructions below.
Update the company credit card
1. Click on 'Settings' from the left navigation.
2. Click on 'Company' to expand the company settings.

3. Click on 'Billing'.

4. Select the 'Payment method' tab.

5. Fill in the updated payment details and click 'Update'.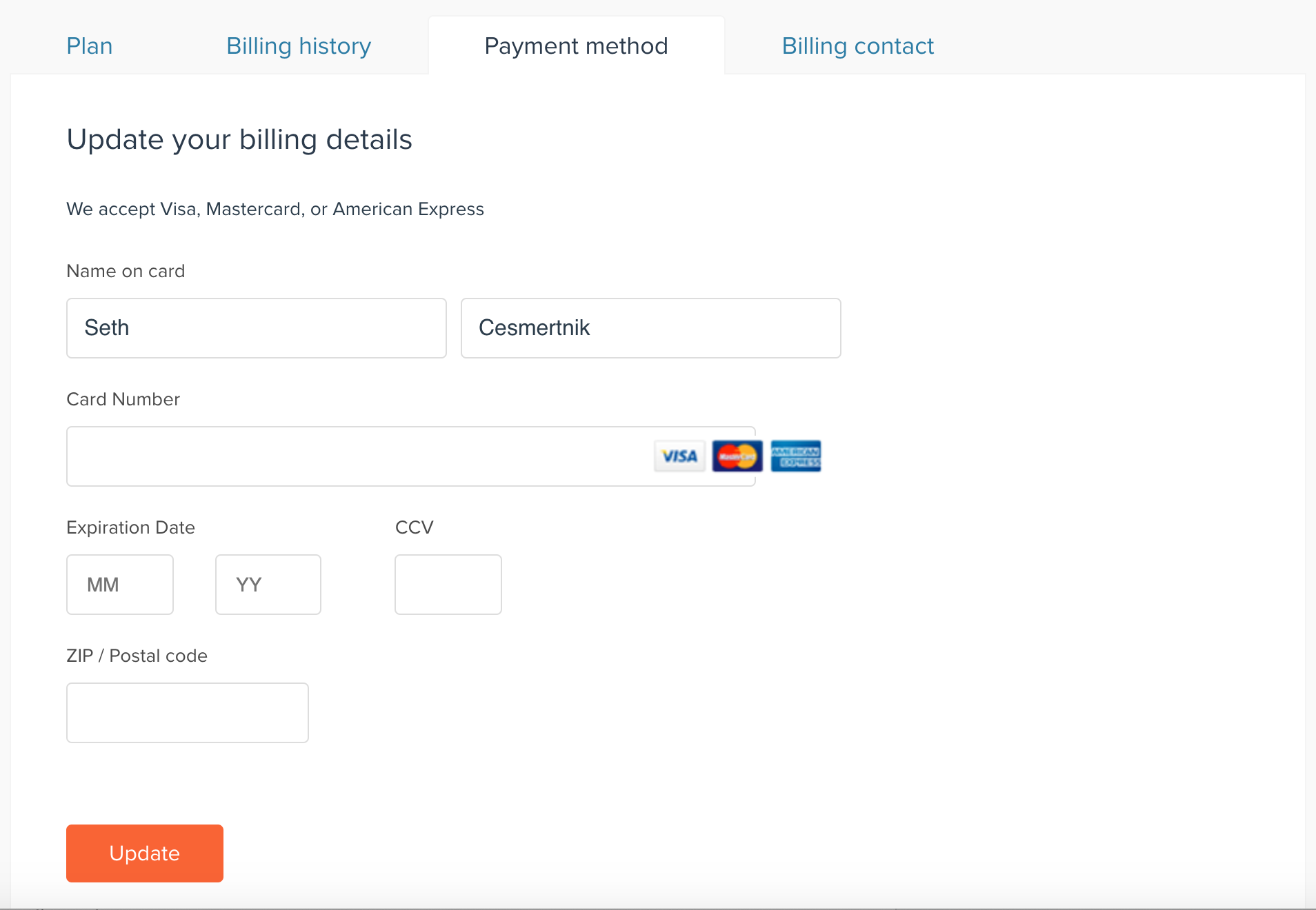 NOTE ✏️: We have two billing options for our customers.
Monthly payment via credit card
Yearly prepayment via credit card
Success Center article 🗒: Upgrade or change my company's subscription