At 15Five we understand you need copies of invoices for your expense reports. We have copies available in app through the Billing page. 
Success Center article 🗒: Update Billing contact
Download an invoice:
1. Click on your avatar in the upper right corner.

2. Go to 'Company settings'.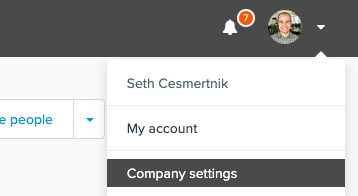 3. Click on 'Billing' in your left side navigation.

4. Click the 'Billing History' tab.

5. Click on the invoice # in the right most column.