Flag your wins and challenges
Doing a review or 1-on-1 and forgetting the accomplishments you achieved?  Find out how to highlight your wins and challenges in 15Five.
1. Click on the '...' by your answer.
2. Click on 'Add to Wins & Challenges'.

3. Click on the Home button to see your Profile and highlighted Wins & Challenges.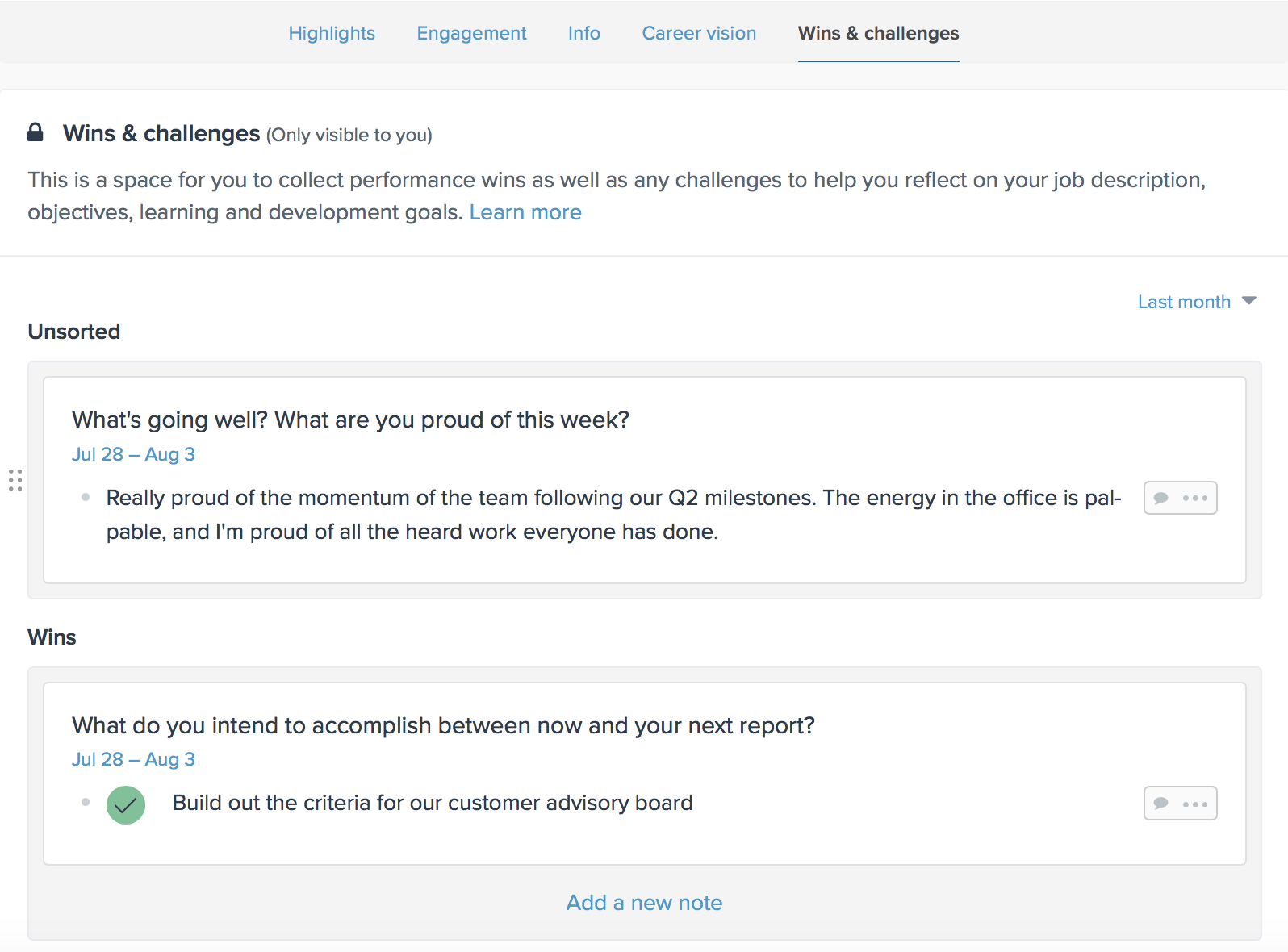 Video 🎥: Review a 15Five 
NOTE ✏️ : Reviewer can see the Wins & Challenges tab for their direct reports to populate themselves. This is only visible to the Reviewer. The Reviewer cannot see any Wins & Challenges added by the Reporter.