Follow-ups are a great way to keep tabs on items from Check-ins that require further action. Instead of having to dig through previous Check-ins, notes, or Slack to find a certain topic ("What week was it again? And who first mentioned it?"), you can flag an answer or comment for follow up and refer back to that item at any time. Items flagged for follow up will be conveniently moved to a separate section in Check-ins for easier oversight and completion.
---
Flag item(s) for follow-up
1. To mark an item for follow-up, click on the ... to the right of the comment or answer.

2. Click Flag for follow-up.

3. After the answer has been flagged for follow-up, it will look like this.

Note
Follow-ups are private and visible only to you. Follow-ups are placed in a personal queue, not a shared queue that everyone can see.
---
Find and act on items you added for follow-up
1. Click on Check-ins from the left navigation.

2. Click on the 'Follow-ups' tab.

3. Review the list of follow-up items you have added from your own Check-in or others' Check-ins. You'll notice there are two options under the Follow-ups heading: Open and Resolved. Initially, all follow-ups will be open until marked as resolved.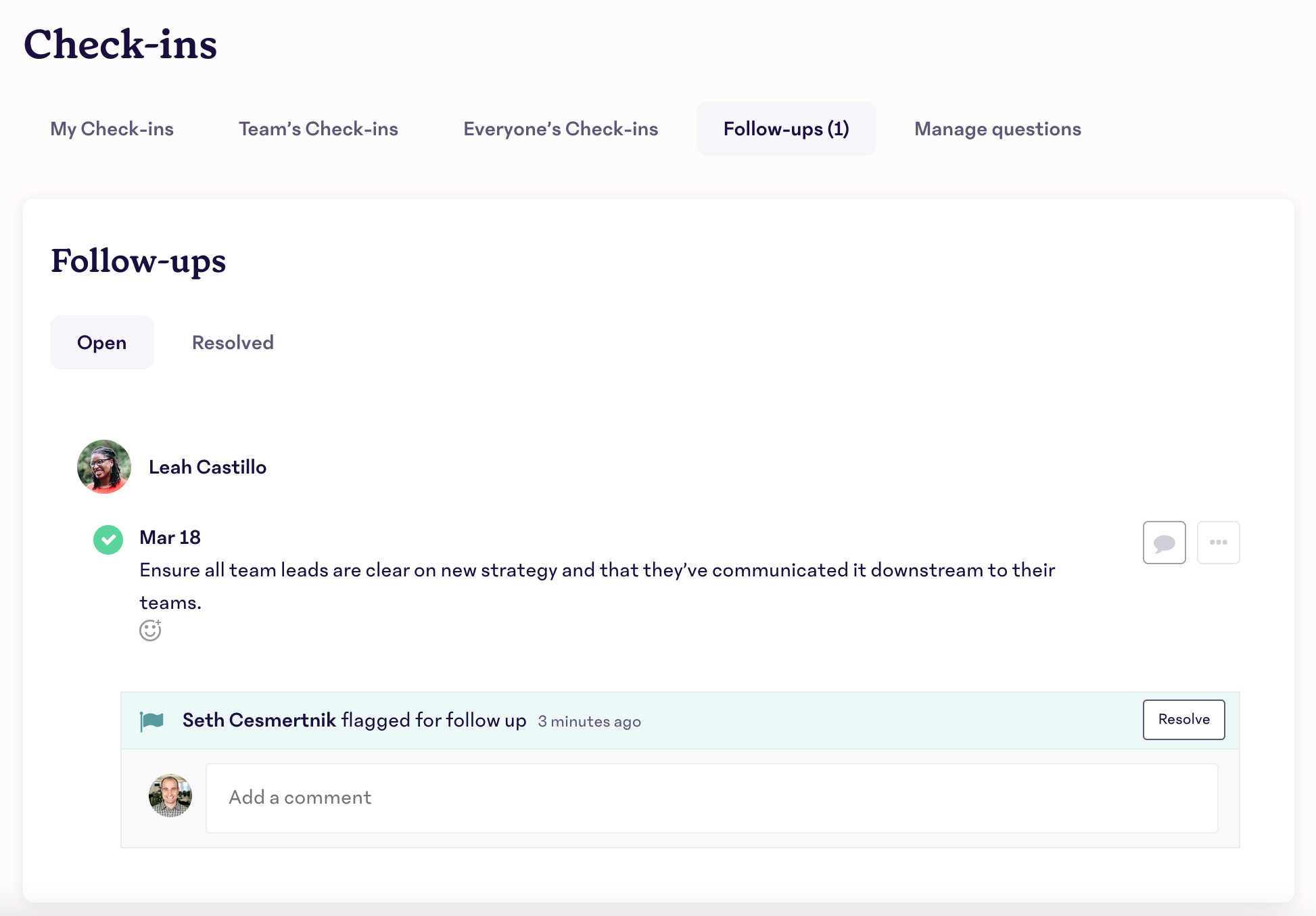 4. When you've successfully completed an item, add any comments needed and click Resolve to move it out of your follow-up queue. You can also modify your view to include only open items or all resolved items.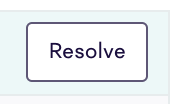 5. The item then appear in the 'Resolved' tab, as shown below.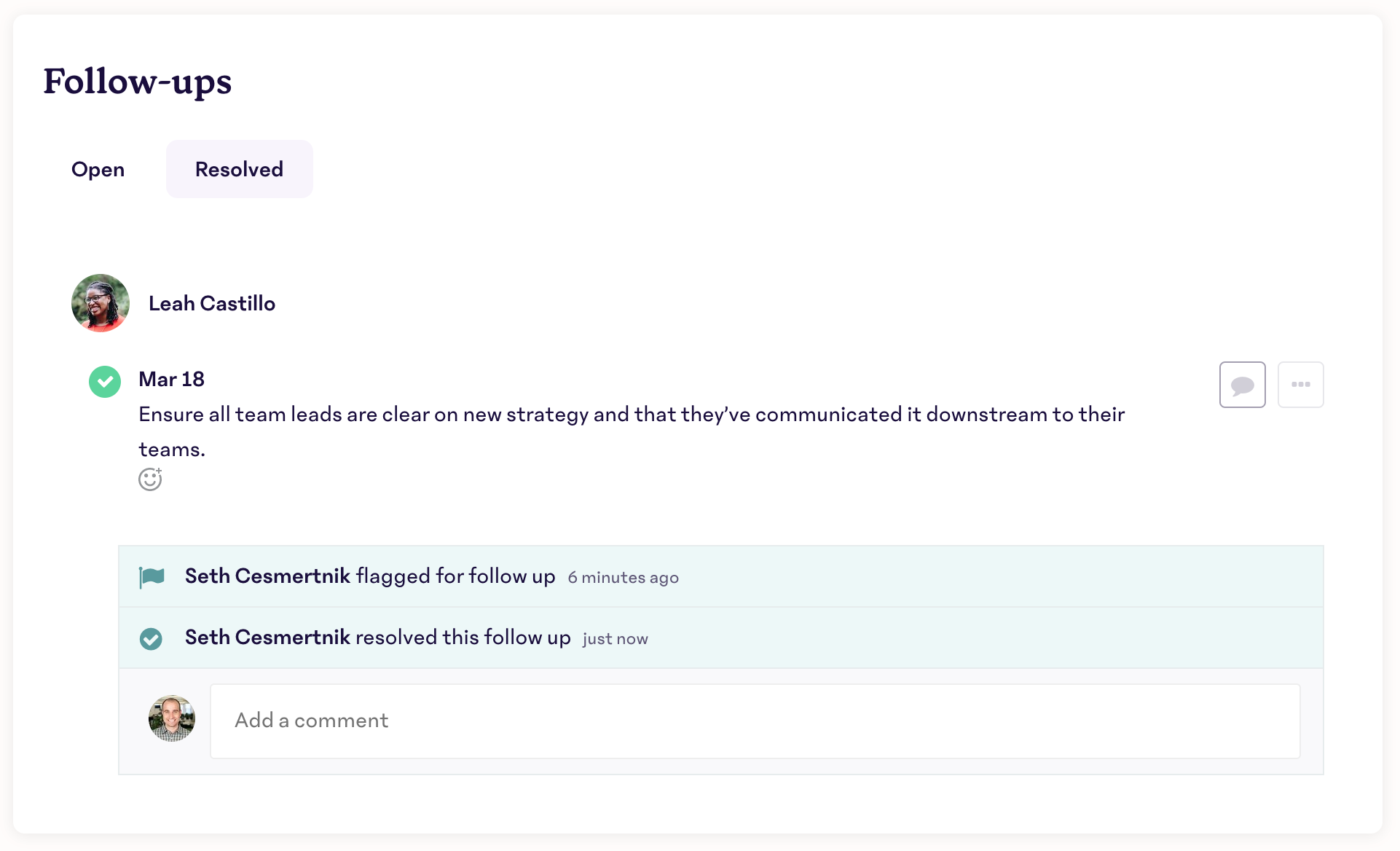 5. If you need to take further action on the item, you can use the ... menu to further the conversation and add to a 1-on-1 agenda for example.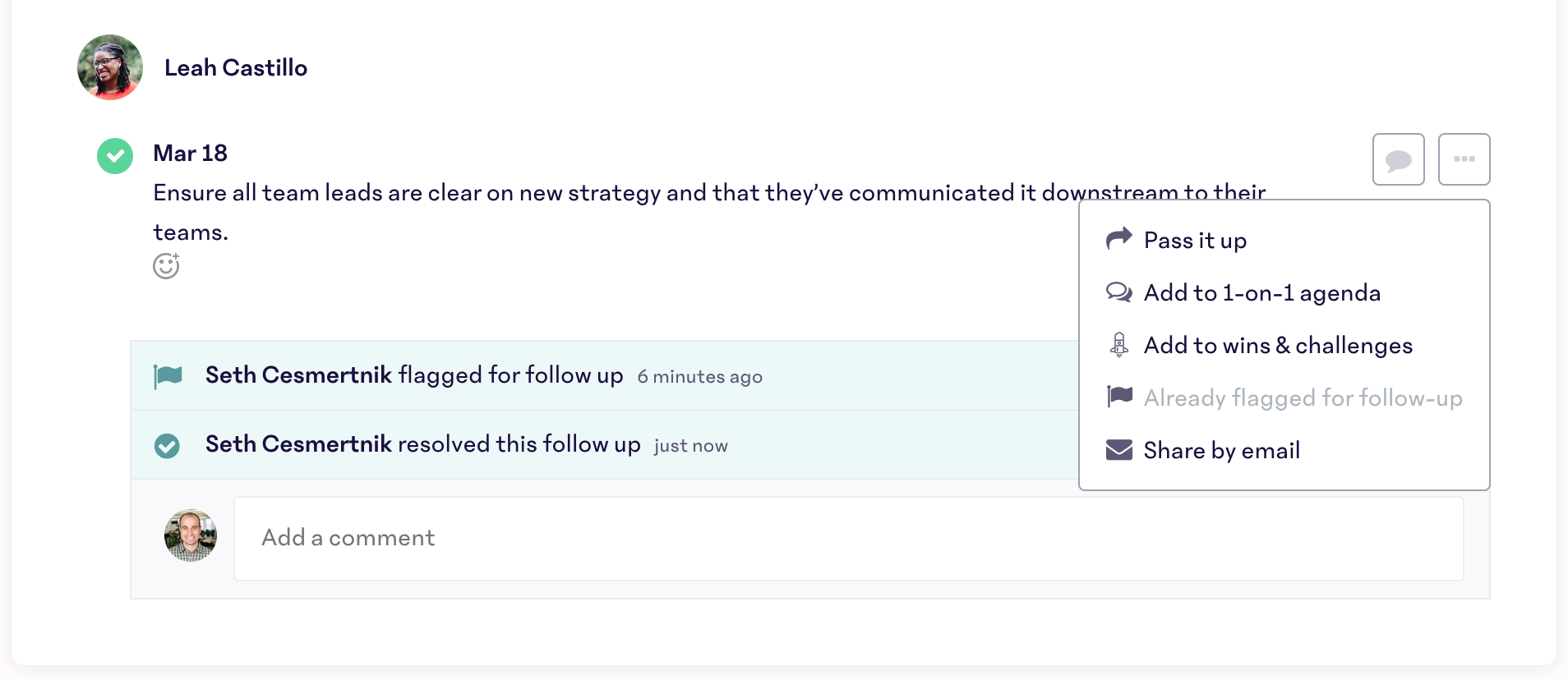 Success Center articles 🗒: Engage with your employee's Check-ins