We often get asked by CEOs, VPs, and executives, "Should I submit my own Check-in? If so, do I need to have a reviewer?" While top level reporters may not have a reviewer themselves, there are still benefits to submitting a Check-in. More info on submitting a Check-in as a company leader is outlined in the article below.
Note
In 15Five, it is not a requirement that leaders complete and submit their own Check-ins, but we do give you the option to enable this feature on your own profile. If you're already assigned to a reviewer, a Check-in will be ready for you to fill out.
__________________________________________________________________________
CEOs and Check-ins
David Hassell, 15Five's CEO, recently started to submit his own Check-in and confirms, "I do think it can be a valuable practice. First and foremost, I find the weekly self-reflection quite valuable in thinking about where I've been succeeding, and also areas I'm struggling and could use help from my team."
"You can use our followers feature where you can add people in your company who will be notified when you submit a Check-in and who can see your Check-in. In my case, I've now added everyone in the company, but other CEOs I've spoken with often just put their executive/leadership team on as viewers."
You can even use your Check-in as a place to highlight points from 15Fives across the company using our Pass it up Feature. This is a great way to create an "executive summary" for your Leadership Team.
__________________________________________________________________________
Enable Check-ins without a reviewer
NOTE ✏️: Any account administrator can also help you to change your account settings to allow you to submit your own Check-ins.
1. Click on your avatar at the top right of your 15Five account.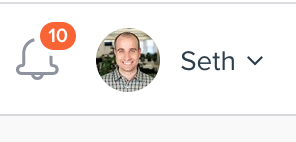 2. Select 'My settings'.

You can also get to the 'My settings' page using your left navigation by clicking on Settings and then 'My account'.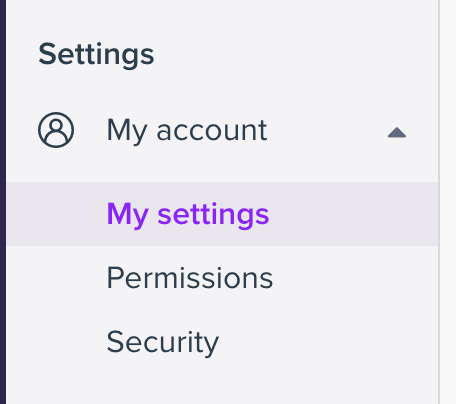 3. Check the 'Submit my own Check-in' box.

4. Click Save.

Do you ever worry about giving feedback to your employees?
Blog post 🗒: Giving Critical Feedback Is Not As Scary As It Seems
Blog post 🗒: Vulnerability & Loyalty In The Purpose Driven Company