If you would like to view and analyze review data for specific employees, you can download or print the results from within their specific review page.
NOTE ✏️ : The option to download or print does not appear until the results have been shared AND finalized. The gear icon will not appear for review admins until this step has been completed.
Download or print an employee's final data
1. Click on 'Features' from the left navigation.
2. Click on 'Best-Self Review'.

3. Click on the name of the review cycle you wish to view. (You can also click on the three dots to the right of the cycle name, and then 'View review cycle'.)

4. From the 'Overview' tab, you will see some filters labeled 'Me', 'My team', 'My hierarchy', and 'Whole company'. Depending on your role, you may be missing some of these filters. You can also choose to look at reviews based on Participants or Review writers.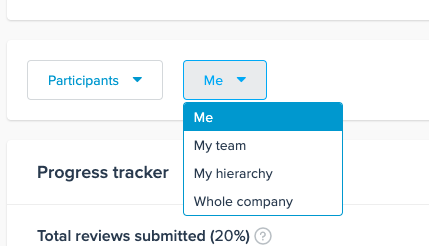 5. Choose your desired filter and check the results.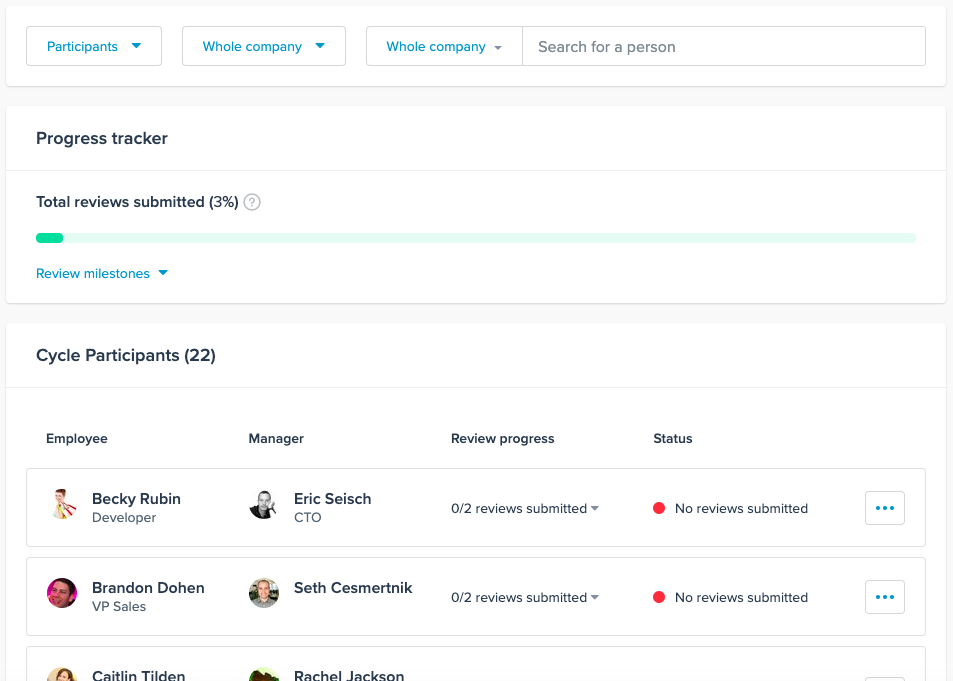 6. After scrolling down to the 'Review writers' or 'Participants' section, click the '...' next to the employee whose review info you want to download, and then click 'View'.

7. Once the Summary has been shared and finalized with the participant, a gear icon will appear towards the top right of the page, across from the participant's name. Click the gear icon and either 'Download summary as CSV', 'Download summary as PDF', or 'Print'.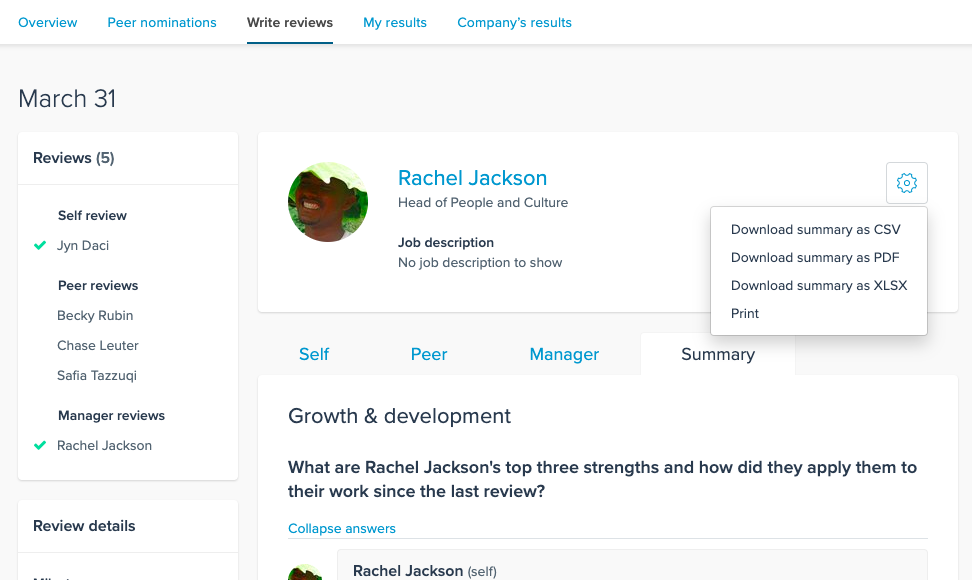 Blog post 🗒: The Top 3 Factors Influencing Employee Satisfaction And Retention.