Manager High Fives have proven to be the most memorable, according to a recent Gallup survey. Make giving High Fives to your direct reports a seamless process.
Science 🔬: High Fives
High Five while reviewing your direct report's 15Five 
NOTE ✏️ : Only reviewers have the option to High Five while viewing a 15Five.
1. Click on the '15Fives' tab.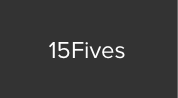 2. Click on 'Team 15Fives'.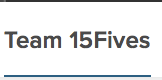 3. Find the check-in you want to review. 

4. In the 'High Fives' section, you will see the option to High Five your direct report. You can also choose whether you would like to make the High Five public or private.