Assigning key results to others can be done during the objective creation process, or by editing an objective.
First, you will need to create an objective. Below are the steps to create a new objective, including how to assign key results to others (see step 3).
1. Click on the 'Objectives' tab in your top navigation bar.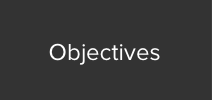 2. Click on the 'Create a new objective' button.

3. Fill out all fields. Create key results to measure your objective. Under the title of your key result and to the left of the 'Show advanced options' link, you will see a field labeled 'Owner'. Use the arrow to expand a list of all users in your company.

4. Advanced options allows you to change the metric of your key result. KRs can be measured in percentage, dollar, number, or completed/not completed.
For additional currency values, click '...', 'Other currency', and use the drop down to choose the currency that applies.

5. Add your privacy settings; Public, 15Five permissions, or Private. For more information on these settings, see this article. 

5. Finish your objective by clicking the 'Create objective' button.