Assigning key results to others can be done during the objective creation process, or by editing an objective. Objectives whose key results are owned by multiple people are called collaborative objectives.
First, you will need to create an objective. Below are the steps to create a new objective, including how to assign key results to others (see step 3).
Note
You cannot assign a key result to more than one person.
---
Assign a key result to someone else
1. Click on Objectives from the left navigation.

2. You will land on the 'All objectives' page.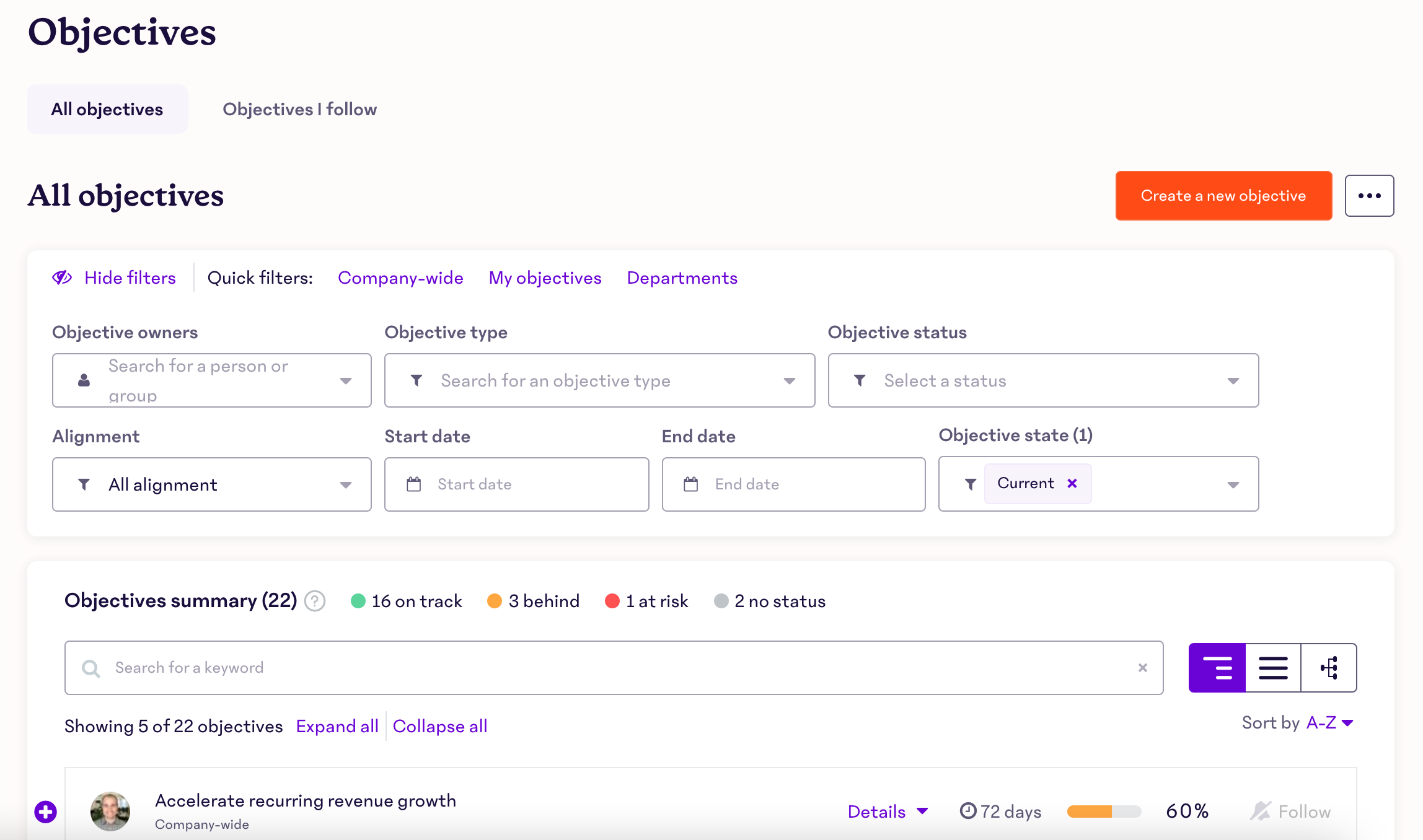 3. Click on the Create a new objective button.

4. Fill out all fields before moving to the key results section.
5. Create key results to measure your objective. Under the title of your key result and to the left of the Show advanced options link, you will see a field labeled 'Owner'. Use the arrow to expand a list of all people in your company.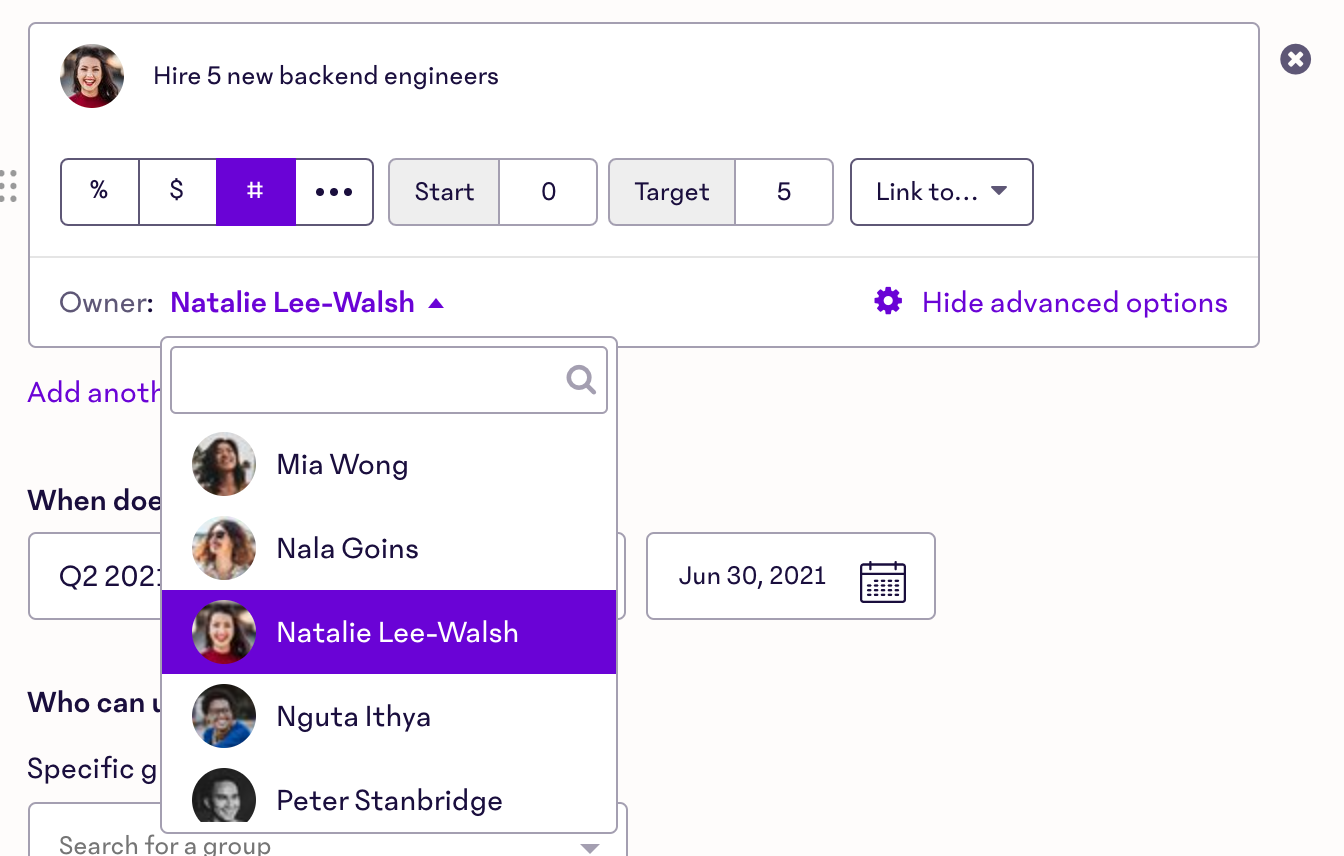 6. Finish filling out all other fields. If editing an existing objective, ensure all fields are correct before saving the updates.
7. Finish your objective by clicking the Create objective button.