At the end of every month, quarter, or year, objectives need to be assessed and closed to make way for the new objectives to be at the forefront. Usually, objective owners close out their objectives when the deadline has passed, but sometimes things get forgotten.
Account administrators have the ability to bulk close and bulk archive all past due objectives from the 'All objectives' page. This bulk action will close all past due objectives that are visible to the account administrator and cannot be undone in bulk.
Note
This action is currently all or nothing. Meaning, account administrators cannot pick and choose which objectives to close/archive in bulk. If they bulk close two or five, they bulk close all.
__________________________________________________________________________
Bulk close or archive all past-due objectives
1. Click on Features from the left navigation.
2. Click on 'Objectives'.

3. You will land on the 'All objectives' page.
4. Find the ... in the upper right side of your page and click on it. Then decide if you want to bulk close or bulk archive the past due objectives.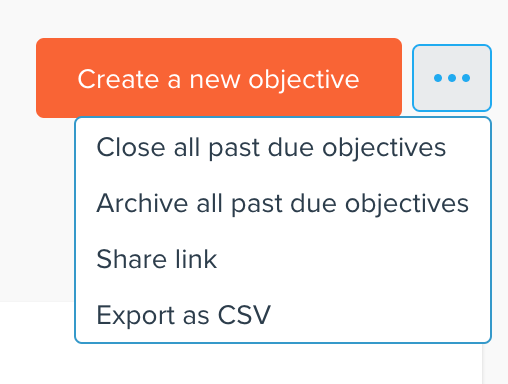 5. After making your decision, a window will appear to confirm your changes. THIS ACTION CANNOT BE UNDONE. You cannot bulk reopen all the closed/archived objectives after bulk closing/archiving them.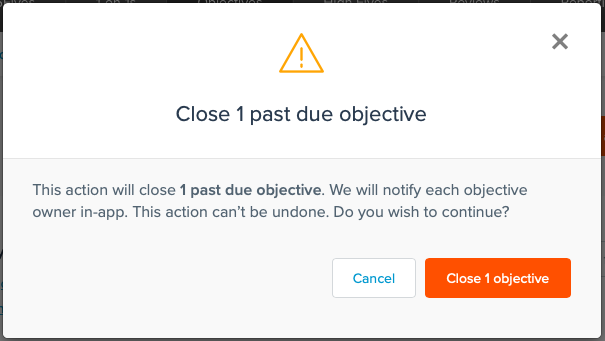 6. Finalize the action by clicking on the orange Close # objective(s) button and you're all set!