1-on-1 agendas are only visible by the two people involved in the 1-on-1. However, these meeting agendas might need to be manually shared with other people. Or maybe you would prefer to take written notes on a printed agenda during your 1-on-1. You can print or download your 1-on-1 agenda to make this a reality!
---
Print or download a 1-on-1 agenda
1. Click on 1-on-1s from the left navigation.

2. You'll land on your 'My 1-on-1s' page where you'll automatically see a list of your direct reports (if you have direct reports) and a list of all people that you have held a 1-on-1 with previously.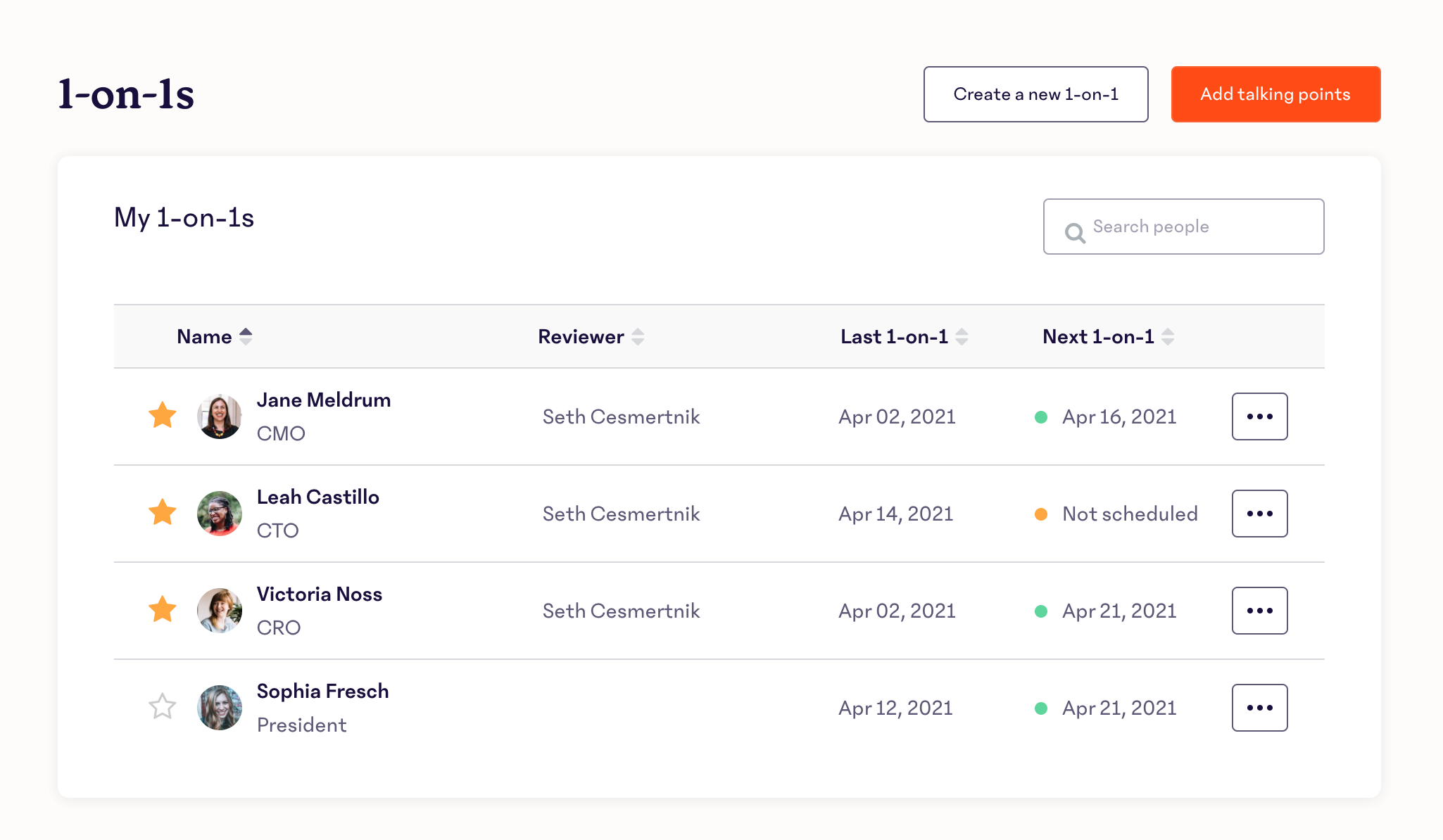 3. Click into the 1-on-1 that needs to be printed or downloaded. If you don't have a 1-on-1 open with the person, create a new 1-on-1.

4. You should now be looking at the 1-on-1 agenda that you want to print. Click on the ... to the right of the person's name you held/will be holding the 1-on-1 with and then click Print.

5. At this point, a print screen will appear. It will probably look something like the picture below. You should see an option to save the 1-on-1 agenda as a PDF or print the 1-on-1 agenda. Choose whichever option works best for you and voilá! You're all set! 👍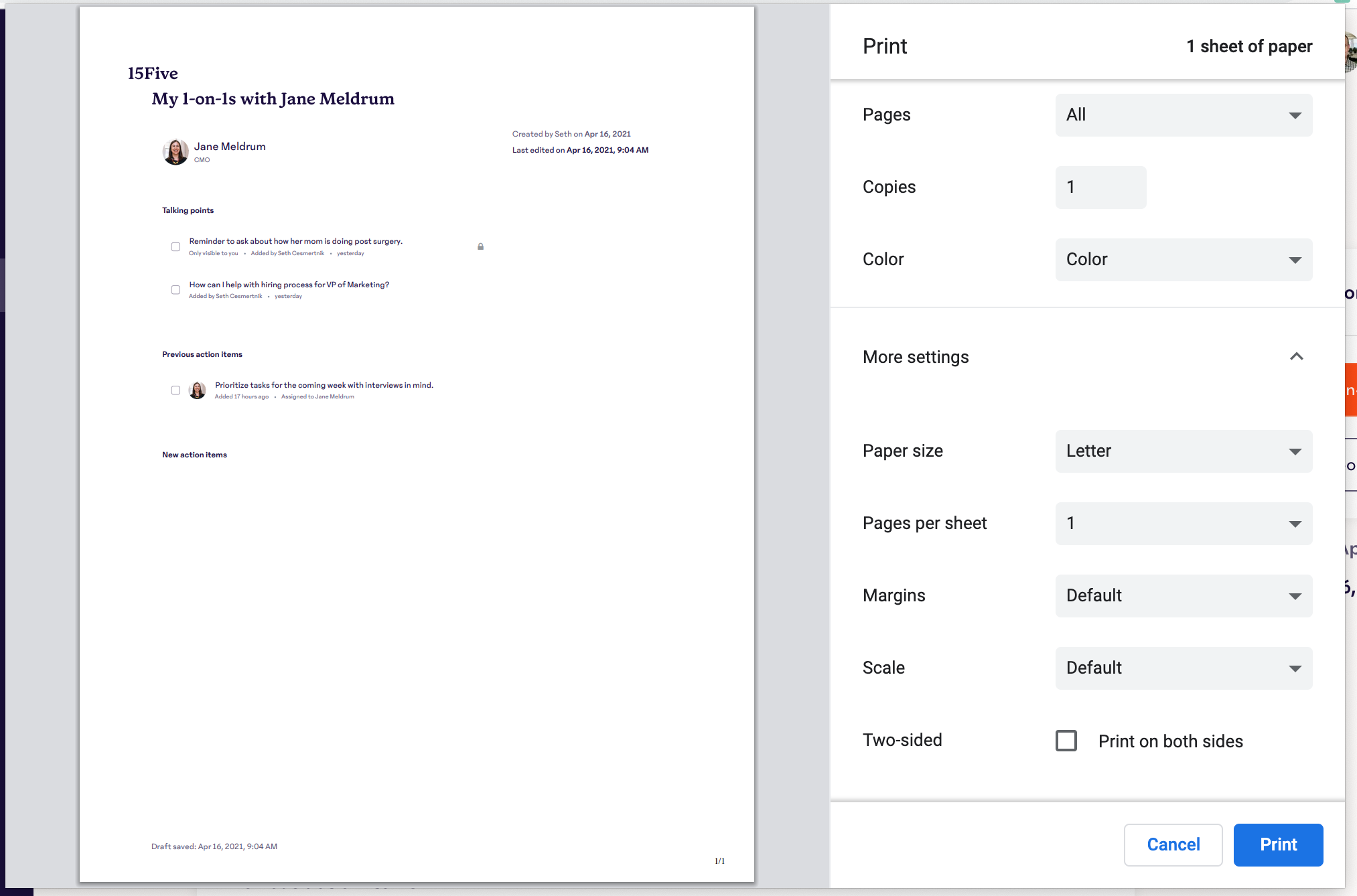 Note
If you decide to fill out the 1-on-1 agenda on paper during the 1-on-1, we suggest entering that information into the 1-on-1 agenda inside 15Five after the meeting is complete. That way everything that was discussed (including any new action items that arose during conversation) can be emailed out to both people after the 1-on-1 is ended.