Question Preview provides a way to understand what questions each employee currently has or will have showing on their 15Five. With Question Preview, you can make sure the right people are getting the right questions and manage all 15Five questions with ease. It is important to note that this preview shows you questions only, and will not include Pulse, Objectives, or High Fives sections.
NOTE ✏️: Question Preview is visible to account admins and reviewers. Admins can check anyone's questions and reviewers can only check the questions of the people in their hierarchy. Just because admins can see what questions are being asked does not mean they can see how people answered the questions.
View upcoming 15Fives questions per person
1. Click on 'Settings' from the left navigation.
2. Then click on '15Five questions' to expand the question settings.

3. Last, click on 'Question Preview'.

4. Use the drop-down menu to find the person whose questions you want to check out.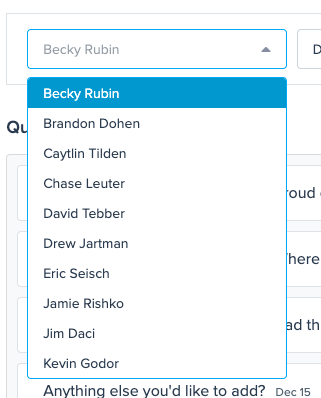 5. Use the date filter to select the 15Five reporting period that you want to look at.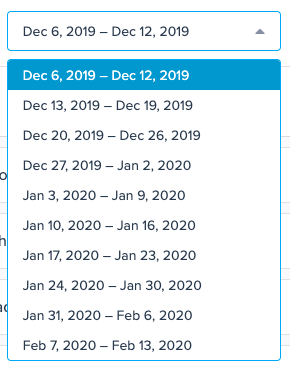 OR click on 'Current 15Five' at any time to be taken to the person's current 15Five.

NOTE ✏️: We only show current and future 15Fives in the date filter.
6. Show question details allows you to see more details about each question including the type of question.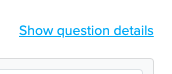 7. You are now viewing the questions for the person and date you selected.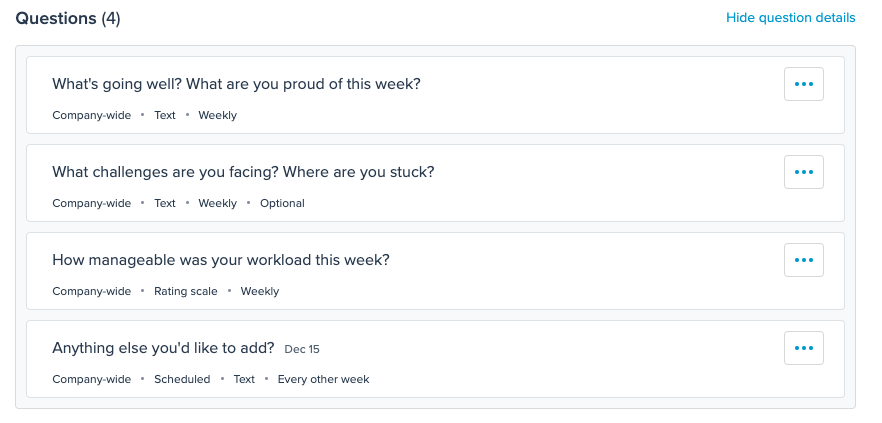 8. While viewing the questions, click the '...' to the right of a question to edit, deactivate, or delete the question.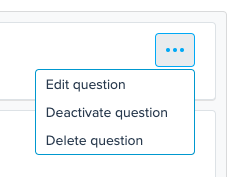 NOTE ✏️: Any submitted 15Fives with the question included will not be affected by editing, deactivating, or deleting. We suggest never deleting a question unless it has not been answered by anyone. Deleting a question removes it from being reported on. If you edit a question after someone has submitted their 15Five, the question will not be updated for them.