If someone on your team needs access to view and interact with your Check-ins, but they are not yet a follower, you can initiate the follow from your end. Taking the steps in this article will give the selected person access to view and interact with your Check-in. This includes commenting, liking, and passing up answers. The selected follower will also be notified each time you submit your Check-in.
If you want to request access to follow someone else's Check-ins, see this article.
---
Add a follower to view your Check-ins
1. Click on the Settings menu at the top right of your 15Five account and then click My settings.
2. Click on the 'Check-in visibility' tab.
3. Click in the 'Followers' box in order to display all current followers.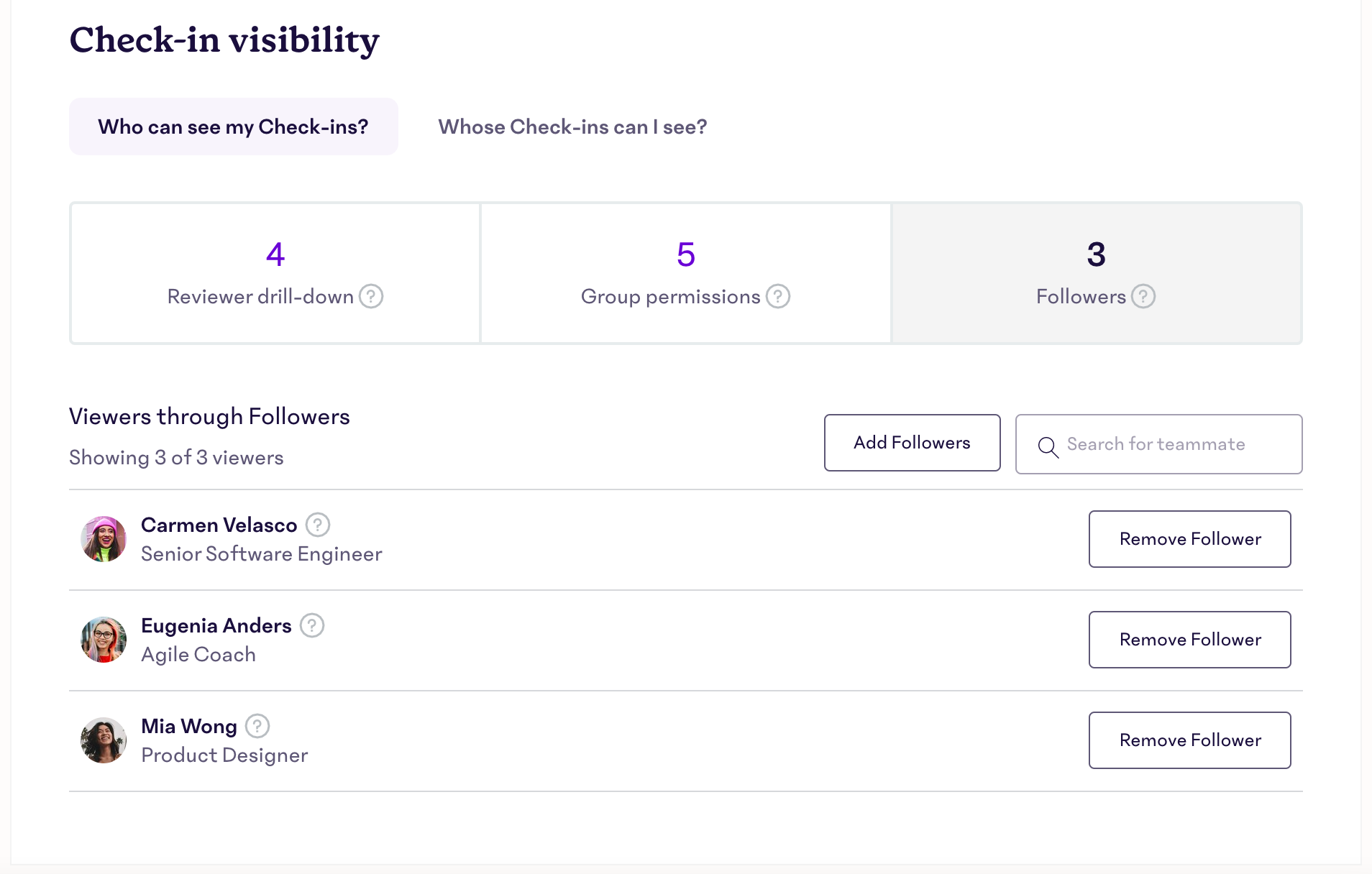 4. Click Add Followers.

5. Find the teammate who you would like to follow your Check-ins and then click Add Follower to the right of their name.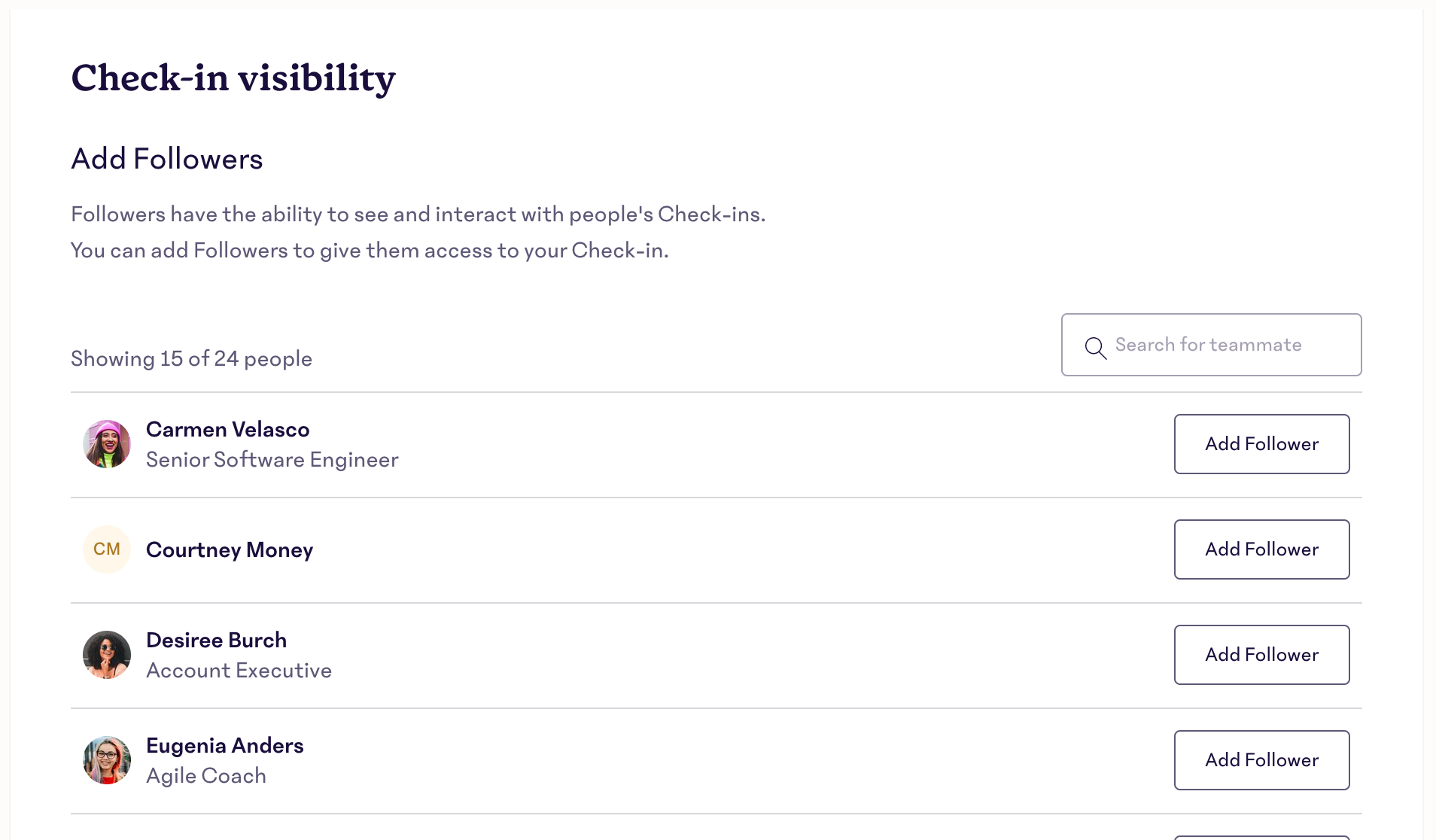 6. When you add someone as a follower, they immediately have access to view all submitted Check-ins—even past Check-ins. There is no acceptance or action required on their part.
Note
Followers can see all past report history. Please reach out to 15Five Support if you want your past Check-ins to be private to only your manager.
Tip
Want to add some extra flair to your comments when reading over a teammate's Check-in? Learn how to add gifs!
Tip
Need to remove a follower? Follow steps 1-3 and select the Remove Follower button by the person you want to remove.