After you have created custom attributes for your company, the likely next step is to update them in bulk. You can also create and update in bulk in the same step, if you'd prefer. Whether mass creating and updating or just updating in bulk, using the 'Import' option in 15Five is your best bet.
TIP 💡: If you're only looking to update attributes for a few people, you can update them via each person's profile page. For managing a small number of attributes, updating profiles is the easier route.
Bulk update/manage custom attributes
1. Double check that the custom attribute has been created. This step applies if you are only bulk updating attributes and do not need to create any new attributes through the CSV.
NOTE ✏️: If you are wanting to create the custom attribute(s) at the same time as making updates, you can go immediately to step 2.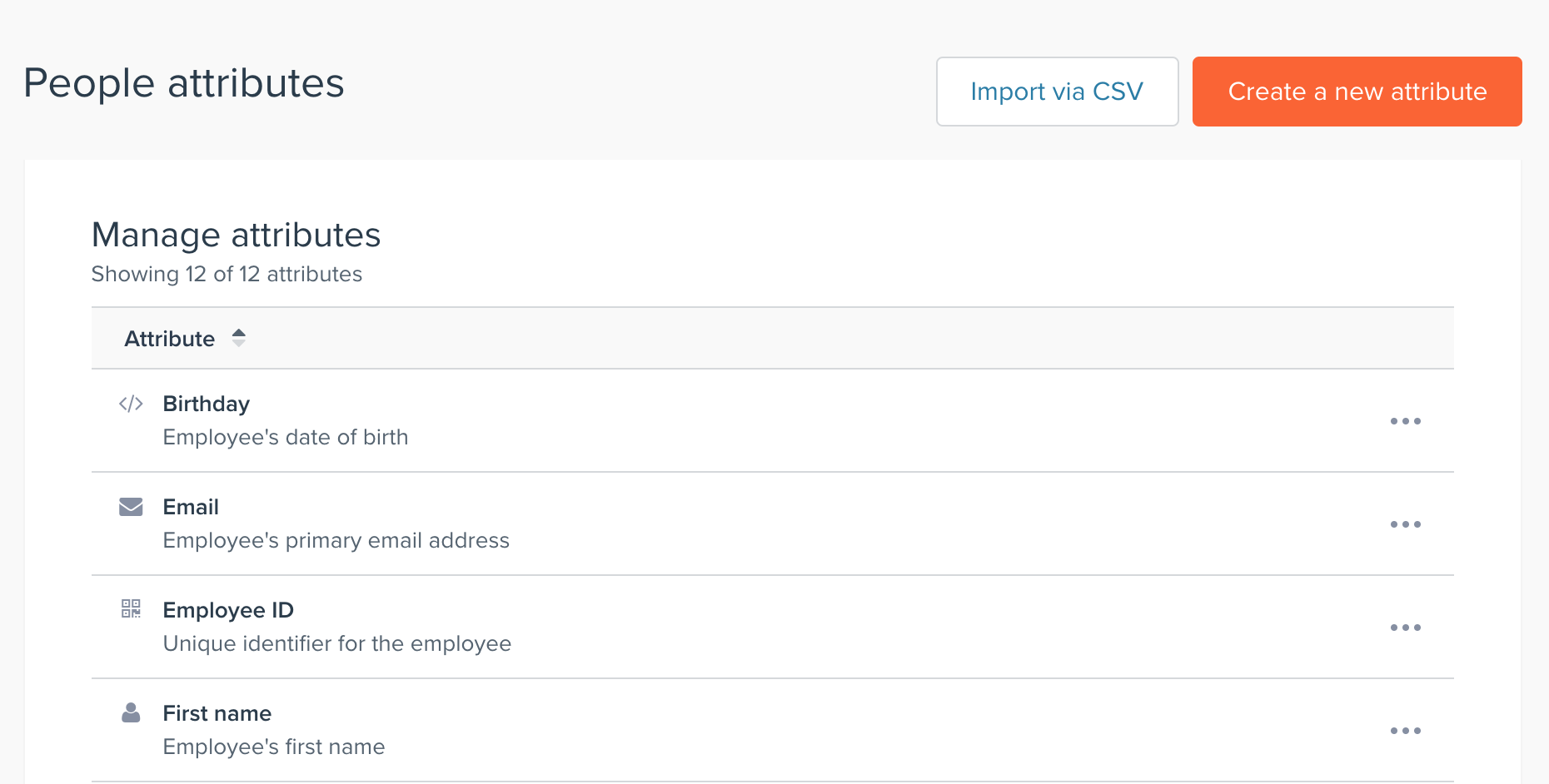 NOTE ✏️: All custom attributes are public. Please take this into consideration when creating custom attributes. We are continuously working to add functionality and enhance this feature. In the future, there will be additional visibility options.
2. Export your current 15Five profiles.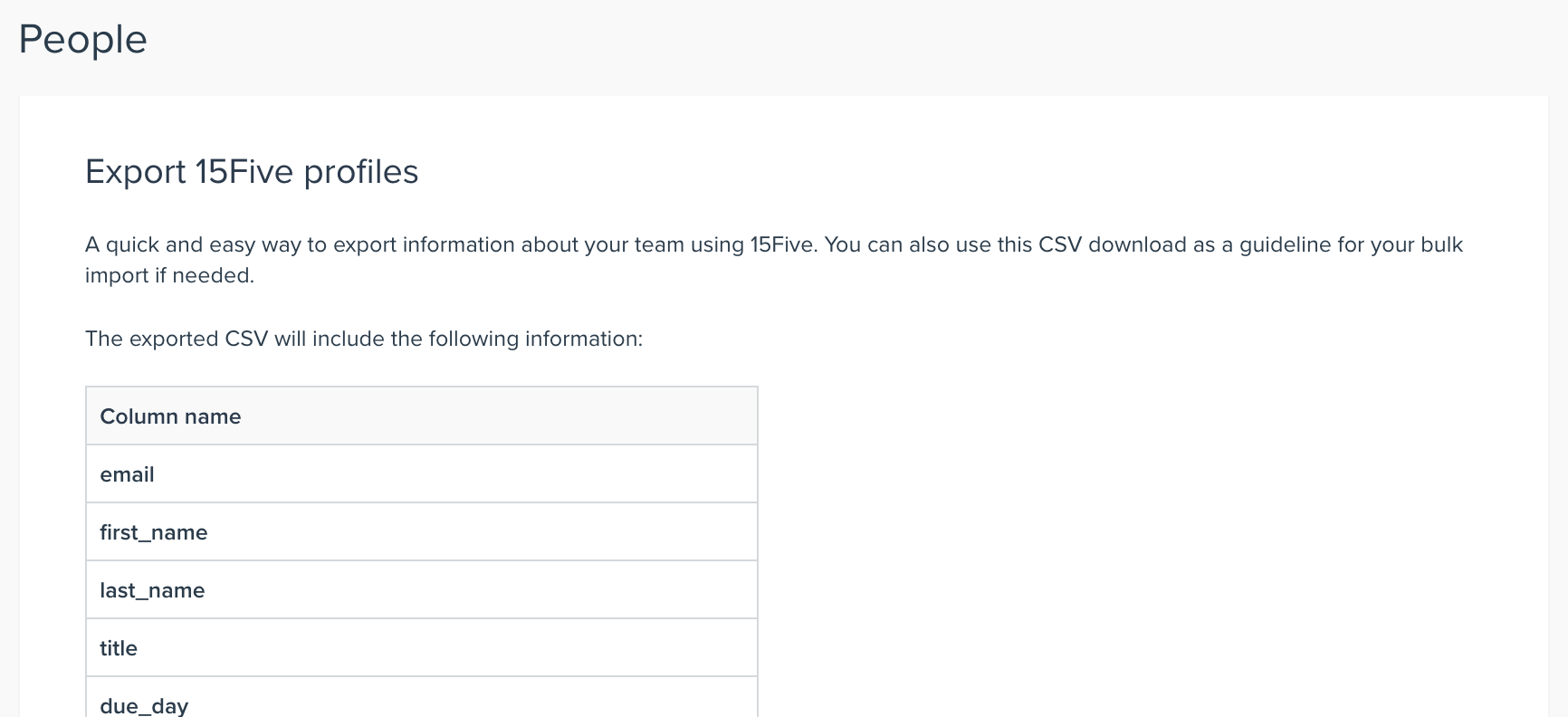 3. Remove all unnecessary columns. The only required column is email, plus the custom attribute(s) columns you would like to update for people.
4. Ensure that the format of your column(s) is custom_attribute. Examples: custom_department, custom_birthday, custom_salary, custom_t-shirt_size
5. Fill in the attribute information for each person. Formats are text (or alphanumerical) and date (MM/DD/YYYY). Leaving the attribute blank will result in the corresponding field in app to be blank.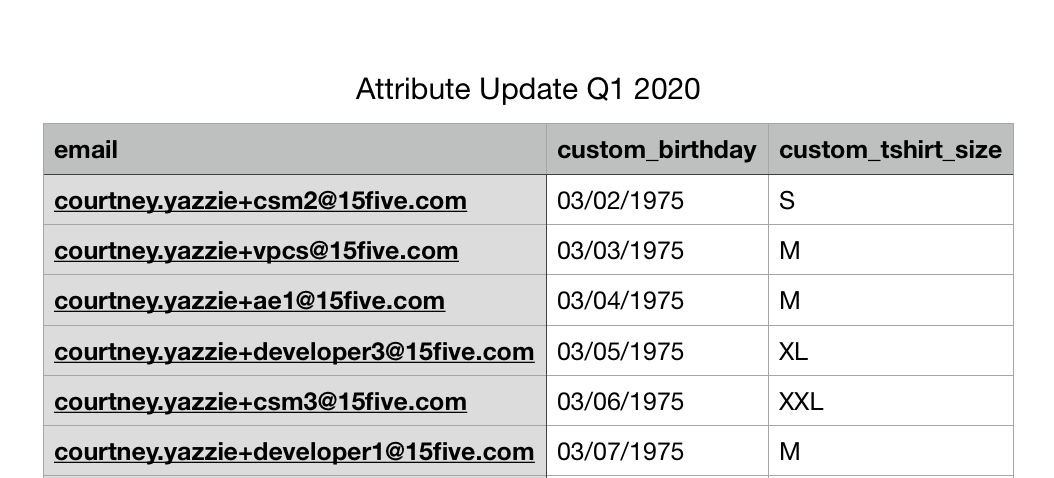 6. Finish the updates by importing your CSV.

7. Double check a few people's profiles to ensure that the CSV completed!