Company values can be used as hashtags in High Fives and/or included in question templates for Best-Self Review®. Company values can be added via the 'Company settings' page or the 'Best-Self Review®' settings page. Regardless of where the company values are added, both lists of company values will be maintained in real time—meaning you'll have one set of company values displayed in two places. Call out the company values in your High Fives and reflect on company values in reviews.
Manage company values via 'Company settings' page
1. Click on Settings from the left navigation.
2. Click on 'Company' to expand the company settings.

3. Click on 'Company settings'.

4. Use the arrow to the right of the 'Company values' option to expand the view and add or edit company values.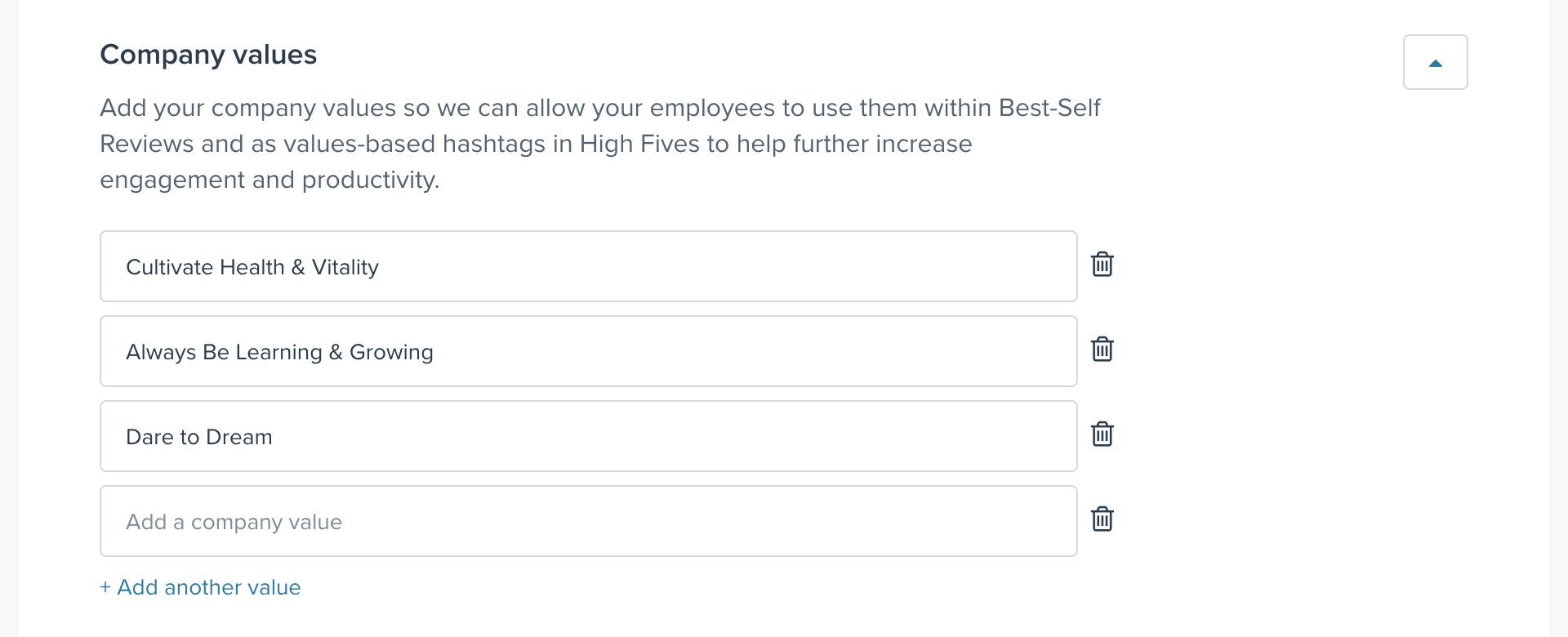 Note
Adding company values here will also update your company values for Best-Self Review® in real time. The opposite it also true. Adding company values via Best-Self Review® will update this list.
5. Remember to save your changes.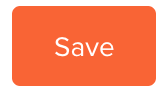 Check out this article to enable company value hashtags in High Fives or this article to create a question template and include company value questions.