This article walks through how to view the timeline and current response rate for an open survey.
---
View Overall Response Rate
To view the overall response rate for the survey, click on Results navigation icon. A green alert bar will display at the top of the screen indicating that a survey is active. Click "View Details" to open the Live Survey Overview with the following information:
Survey Start Date
Final Reminder Date
Number of Reminders to be Sent
Current Response Rate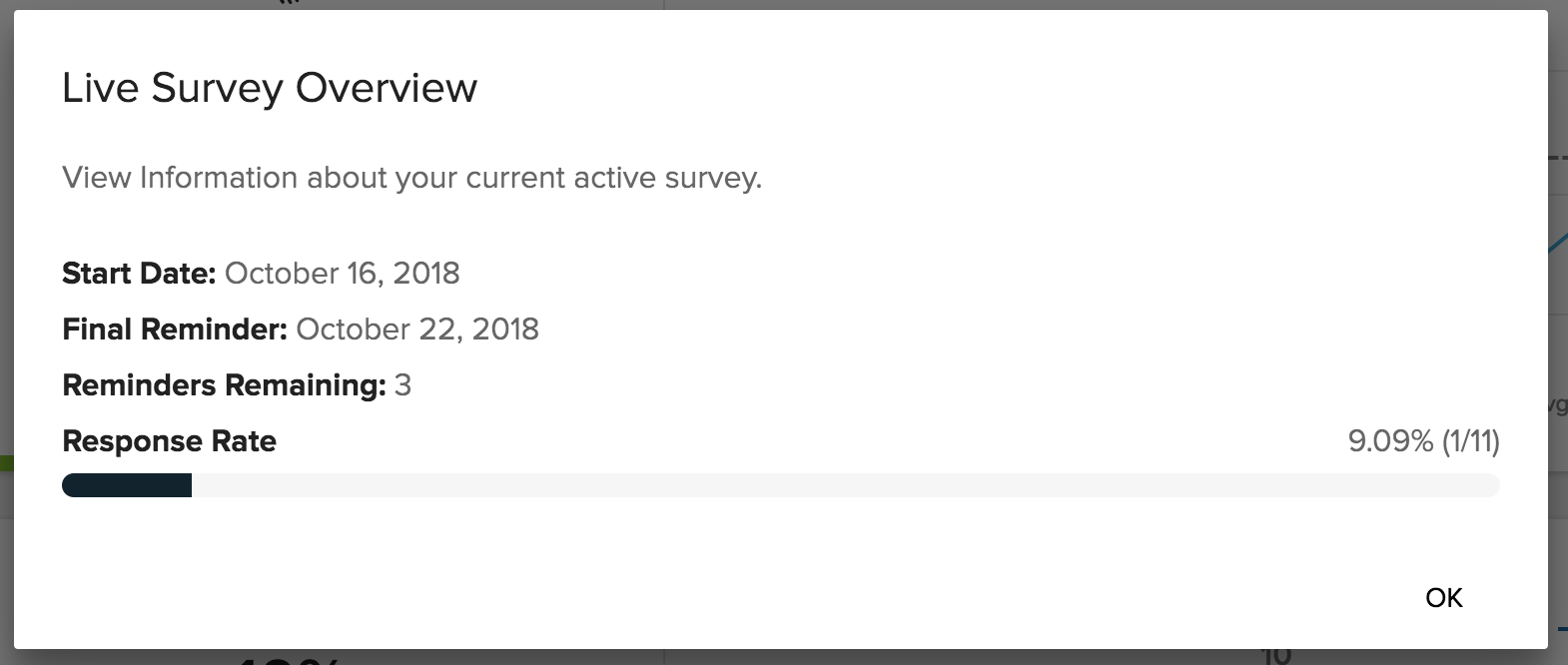 The Live Survey Overview is available while a survey is open and accepting responses.
The same green bar described above is also present at the top of the Group Management page during open surveys.
---
View Response Rate by Group
To view response rates for specific groups in your organization, go to the Group Management page. The table displays a list of all group types for your organization.
Identify which group type you want to review response rates by and click "Manage"


Sort the groups in the selected group type by "Response Rate".

The Response Rate column is sortable to make it easier to review your data by groups with high or low participation.

After a survey is closed, response rates for all groups are available for the most recent survey. If there is no open survey for your organization, the response rates displayed are for the most recently closed Engagement survey.
To increase your response rate for an open survey, follow these tips.