Account administrators can create/modify questions company-wide, manage users, edit Check-in due days, edit profiles, reactivating/deactivating users, update all things billing, create group types, edit groups and group settings, and manage all company features. They can also pull custom reports based on hierarchy and follow settings, and can be review administrators. There can be multiple account administrators within a company. As an account administrator, you can also designate other users to be account administrators.
Success Center article 🗒: Manage 15Five billing administrators
Success Center article 🗒: Role-based permissions in 15Five
Note
Only existing account administrators can make someone else an account administrator. Billing administrators cannot make others account administrators or give billing administrator permission.
---
Make someone an account admin
1. Click on the Settings menu at the upper right corner of your 15Five account and then click People.
2. You'll land on the 'Manage people' page.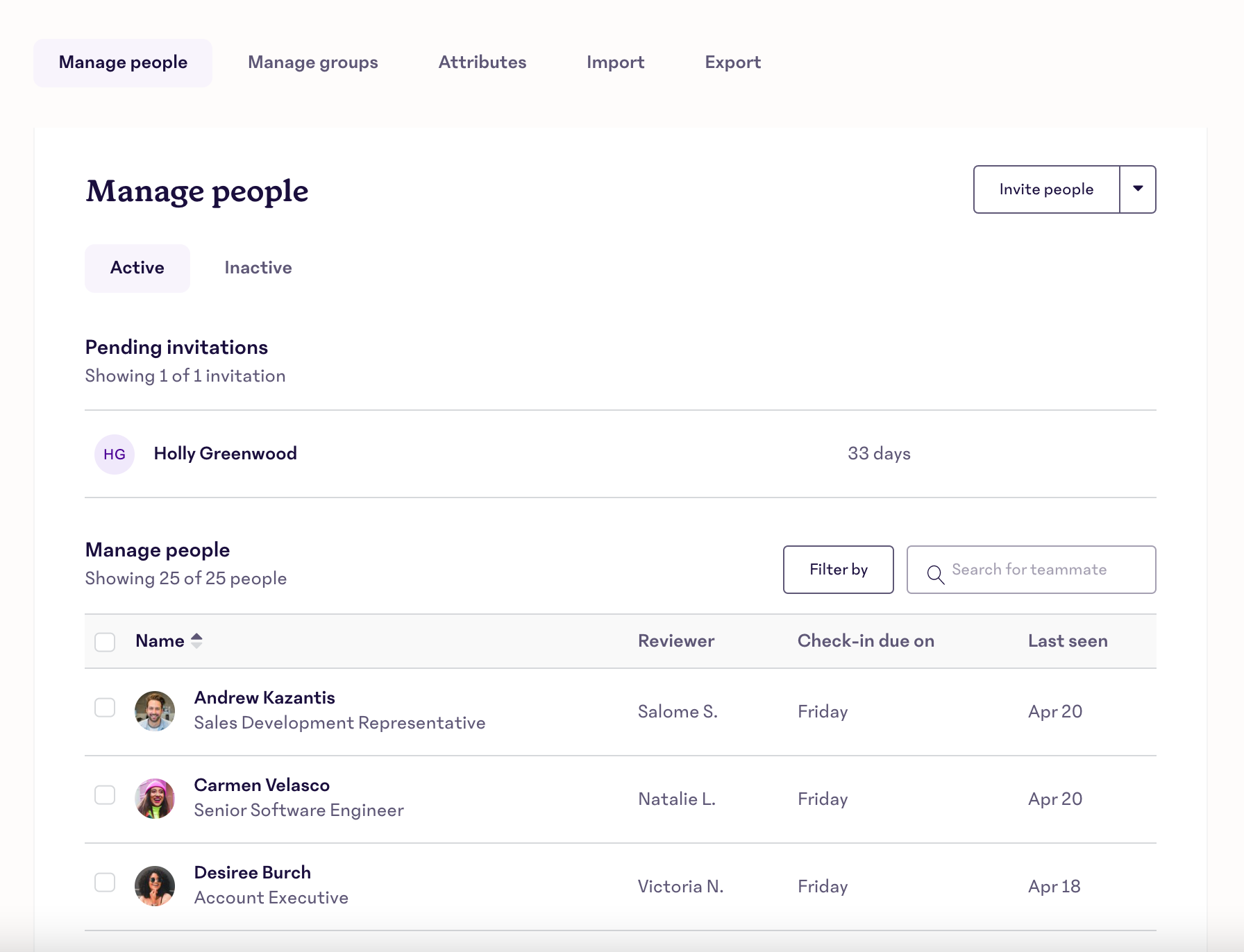 3. Find and select the person you wish to make an account administrator.

4. Under the 'Permissions' header, check the box to the left of 'Account administrator'.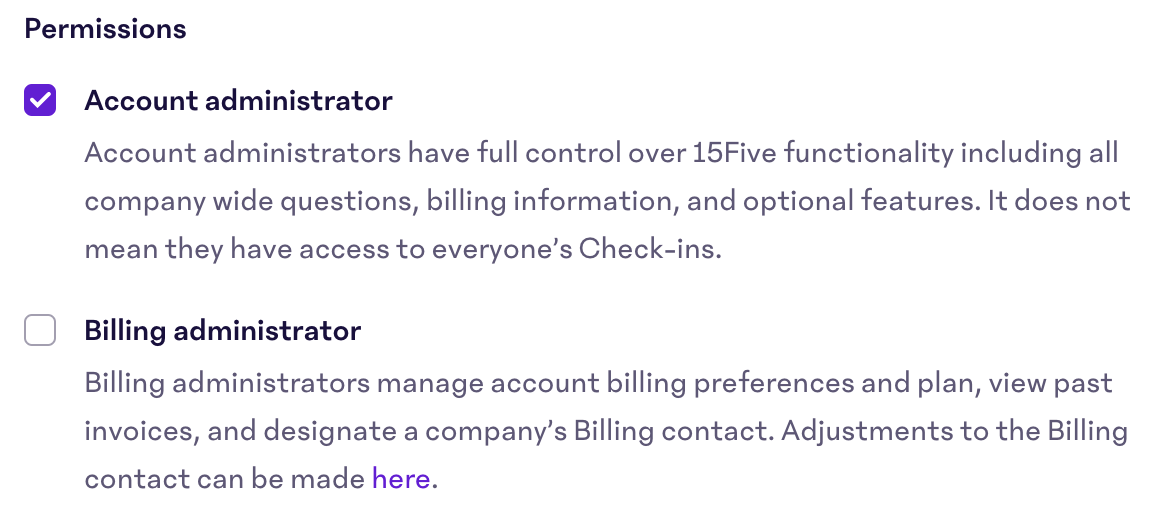 5. Click on the Save button at the bottom to save your changes.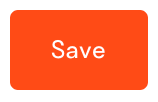 Tip
Read this tutorial to learn about permissions given to account administrators.
Success Center article 🗒: Getting Started Guide: I'm an account administrator