There may be times when you want to leave a private comment for your manager. You can use the lock icon to ensure no one sees this content; other than you and your manager. Another way to use this functionality is when viewing a teammate's 15Five. You can comment on your teammate's report and make your comment private to you and that teammate only.
Success Center article 🗒: How to follow a teammate's report
__________________________________________________________________________
Leave a private comment
1. First, click in the comment box and draft your comment.

2. If you are on your own 15Five, you will see a checkbox option to 'Private comment to your reviewer's name' before posting the comment. You can only make comments private to your reviewer OR to the person whose comment you are replying to.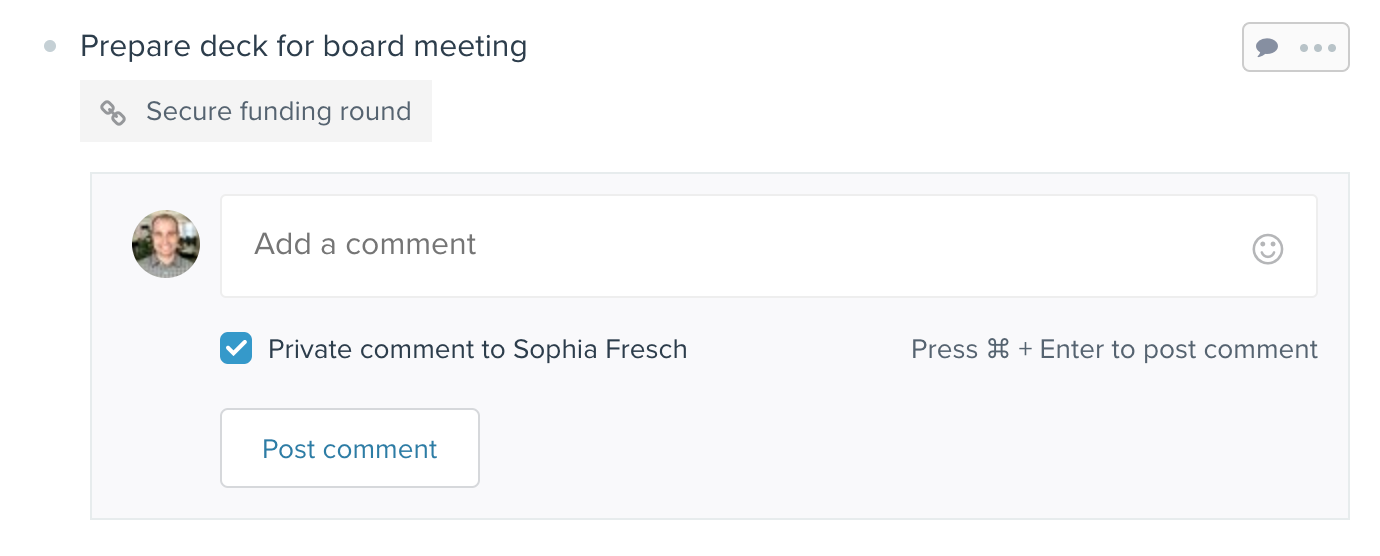 For example: If your manager comments on your 15Five answer and so does your teammate, you can make your next comment private to your manager OR your teammate.

If you are viewing someone else's 15Five, you will see a drop-down menu and can select the person you would like to share a private comment with. People that may be included in the list are the commenter, the reporter, the reporter's manager, and your manager.

3. Click 'Post Comment'.

4. Your private comment will appear specially marked.

__________________________________________________________________________
Visibility of private comments
Can I choose multiple people to see my private comment? Not at this time. You can only have one recipient for each private comment.
If I don't make a comment private, who can see it? What is a public comment?
If you don't specifically mark a comment as private, that comment will be "public"- meaning that anyone who can see the 15Five can see the comment.