How do I create a Self-development objective?
What is a Self-development objective?   As a part of our culture at 15Five, we encourage our team members to reach their highest potential both in and out of the workplace.  
One way we "Find the Leverage" is through our Core Values of Cultivate Health & Vitality, Keep Things Simple, Always Be Learning and Growing, Maximize Our Zone of Genius, and Dare to Dream.  You can read more on our Core Values here.
How is this different from other Objective types? Traditional OKRs are focused around aligning the whole company to hit business objectives. Self-Development objectives are created by an individual and aren't associated with business outcomes or aligned to other objectives.
1. Click on the 'Objectives' tab in your top navigation bar.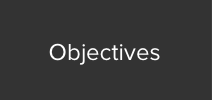 2. Click on the 'Create a new objective' button.

3. Name your objective.
4. Under 'What type of objective is this?', select Self-development.

5. Fill out all fields. Create Key Results to measure your Objective. Advanced Key Results can be measured in percentage, dollar, number, or completed/not completed.

6. Add your privacy settings; Public, 15Five permissions, or Private. For more information on these settings, see this article. 

7. Finish your objective by clicking the 'Create objective' button. 

NOTE ✏️ : Self-development objectives are not private objectives by default. You still need to choose your visibility settings when creating your self-development goal.