If you do not want to create hundreds/thousands of objectives and key results one by one, especially if they already exist somewhere else, use the bulk import option for Objectives. Account administrators can import large numbers objectives from an existing source to save many hours of manual entry work.
Note
Only account administrators can bulk import objectives.
---
Bulk import objectives via CSV
1. Click on the Settings menu at the upper right corner of your 15Five account.

2. Select Features from the dropdown menu.

3. Click on 'Objectives'.

4. Click on the 'Import' tab in the top navigation bar.

5. When you're ready, click 'Create new import'.

6. Check out the columns that need to be included in your CSV file.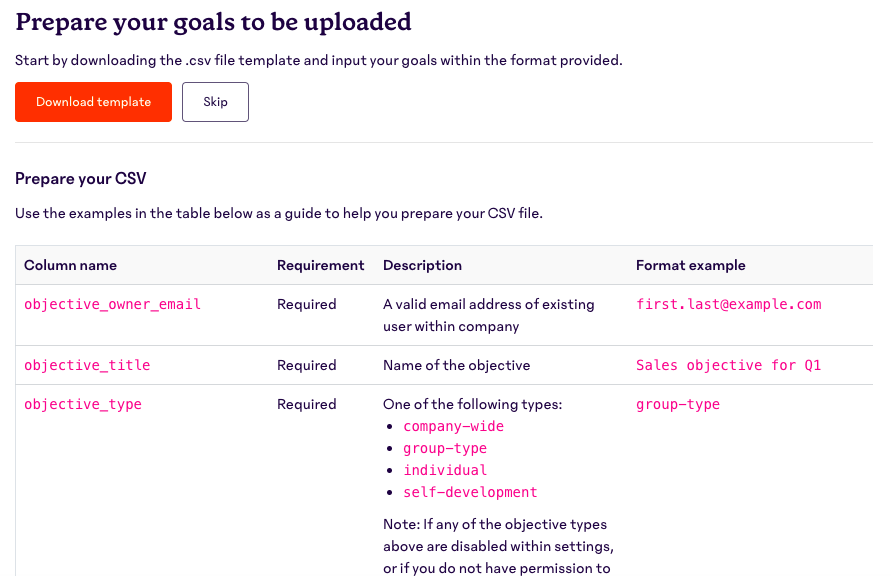 7. Since the list mentioned above of column headers is lengthy, we suggest starting by downloading the template. This minimizes the leg work of adjusting your existing CSV to match our required format. After downloading the template, you can fill in the blanks needed by copying and pasting (if you have them in another spreadsheet currently).

8. After you have downloaded the template or chosen to skip that step, click 'Create new import'.

9. Find and select the CSV file that contains your objectives and select it. The import will begin automatically. Please note that the file you are selecting for the import must be UTF-8, UTF-16, or UTF-32.
10. Review the upload and decide if you want notifications to be sent out for the imported objectives.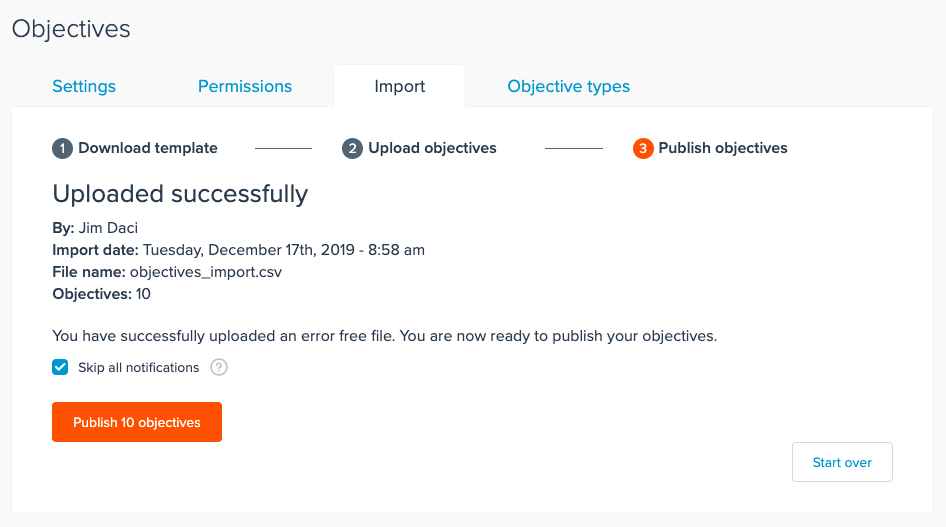 11. Assuming everything looks as expected, click 'Publish # objectives'.

12. HELP- I didn't mean to publish! If you published and did not mean to, click 'Revert import'.